I'm back! This year my travels begin with a road trip to Southwest US. Then I fly to Portugal to walk a camino to Santiago, Spain. And finally I will work in a gift shop in a national park in Maine. All of this will happen within a six-month period.
Wrapping up what happened from June through December:
As you can see that I am on my own schedule and accountable only to me. I appreciate you checking in on me. And Happy New Year!
November through December and into 2023: A stopover in Boston, then onto Death Valley
Once my job at Acadia National Park ended, I visited with my cousin in Arlington, Mass, just outside of Boston. They live near a bus stop, so each day I walked down the hill, caught a bus and explored Boston. I walked the Freedom Trail, rode some ferries and even went on a ghost tour. So much history and great canoles from the North End!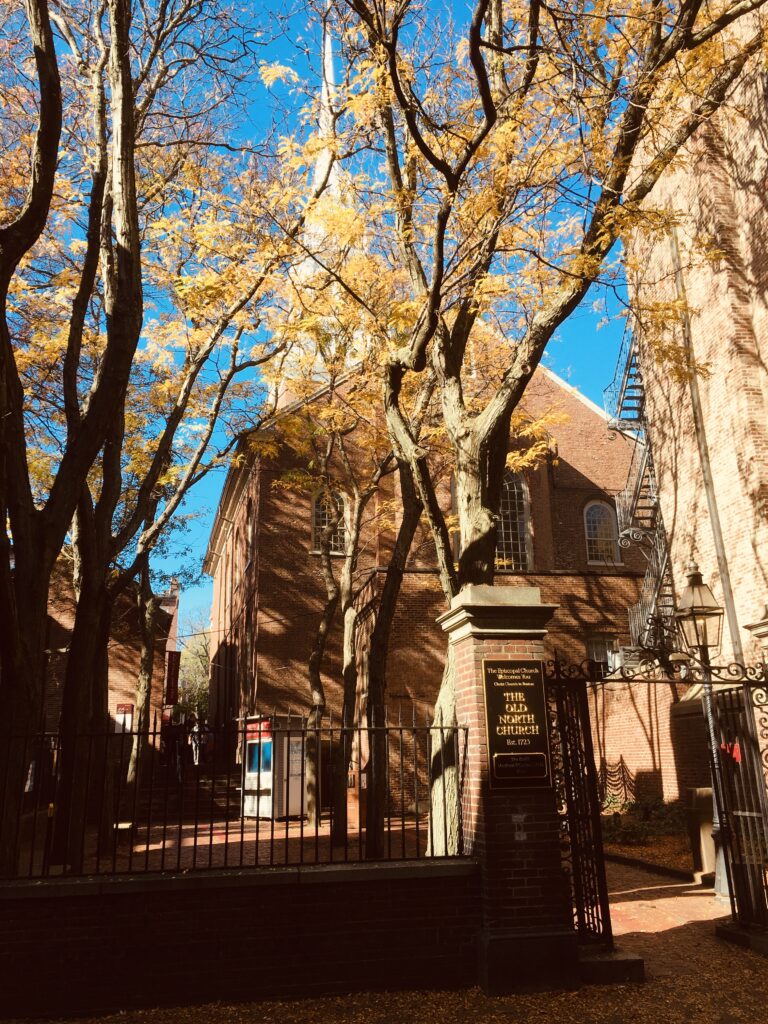 I flew from Boston to Reno, celebrated an early Thanksgiving with my son and his fiancee, then drove down to Death Valley to start my next seasonal job at Stovepipe Wells.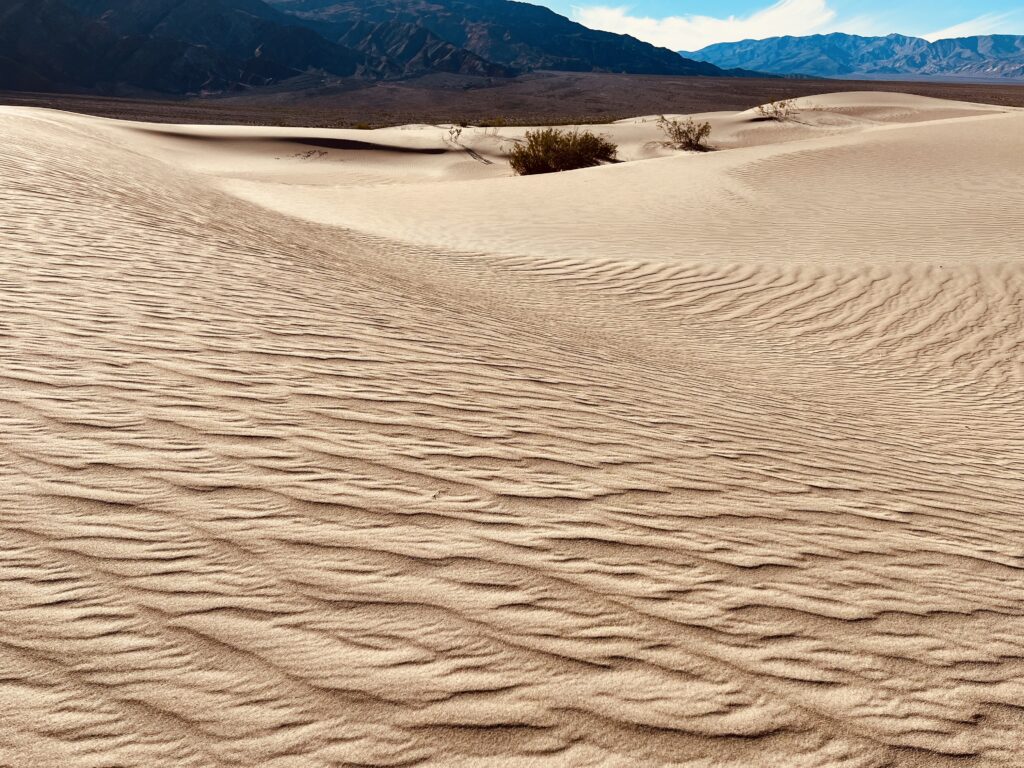 August: Cape Cod and Maine
I was lucky to have some free days to visit with my cousins in Falmouth, Mass. While there I got to explore Martha's Vineyard, Woods Hole, and Falmouth.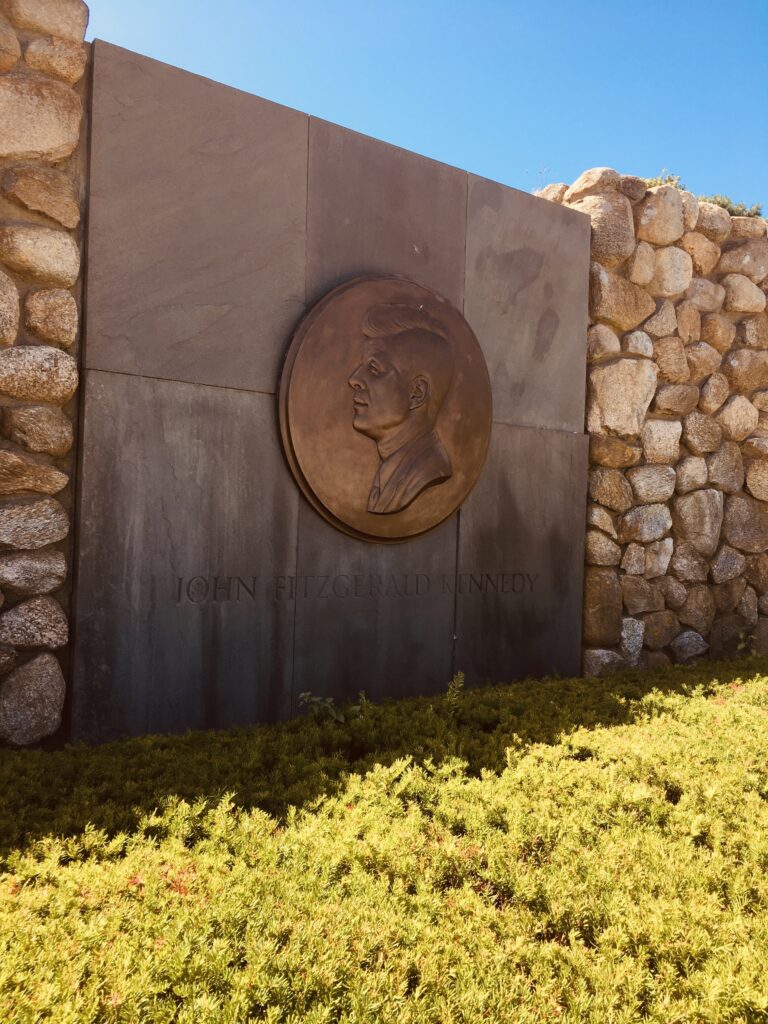 From there I rode four buses in two days — Falmouth to Boston to Bar Harbor, Maine. Once in Maine, I started work at Jordan Pond House Gift Shop in Acadia National Park. This was a temporary job that ended on October 30. During my short 10 weeks there I ate lobster and hiked many trails.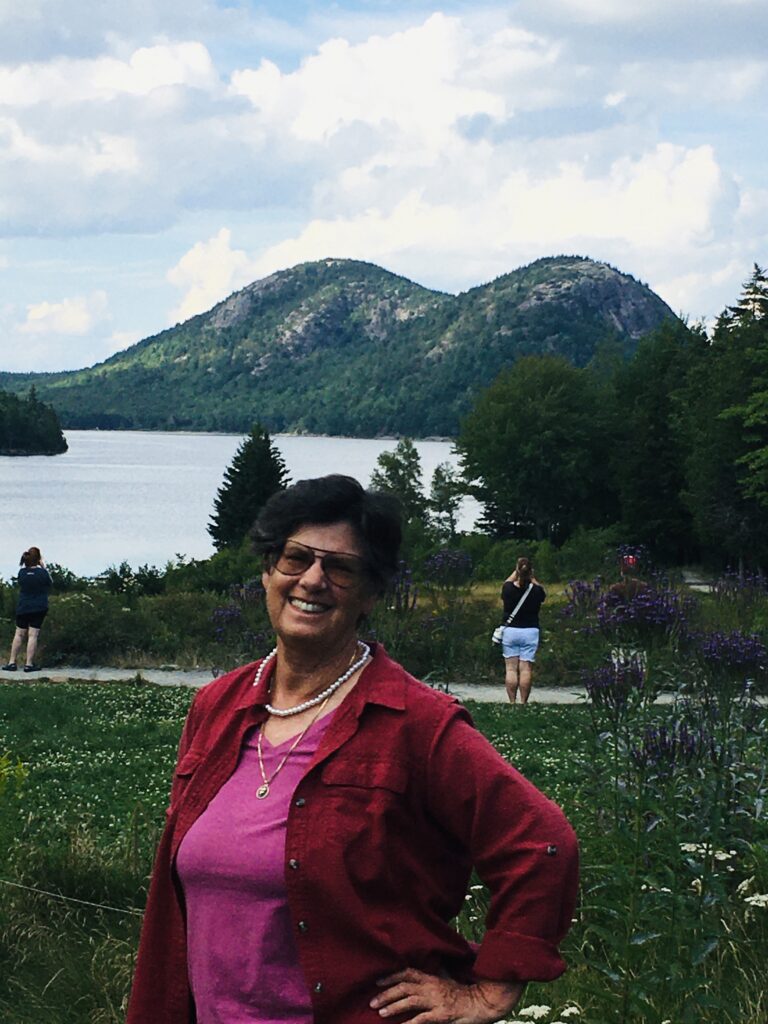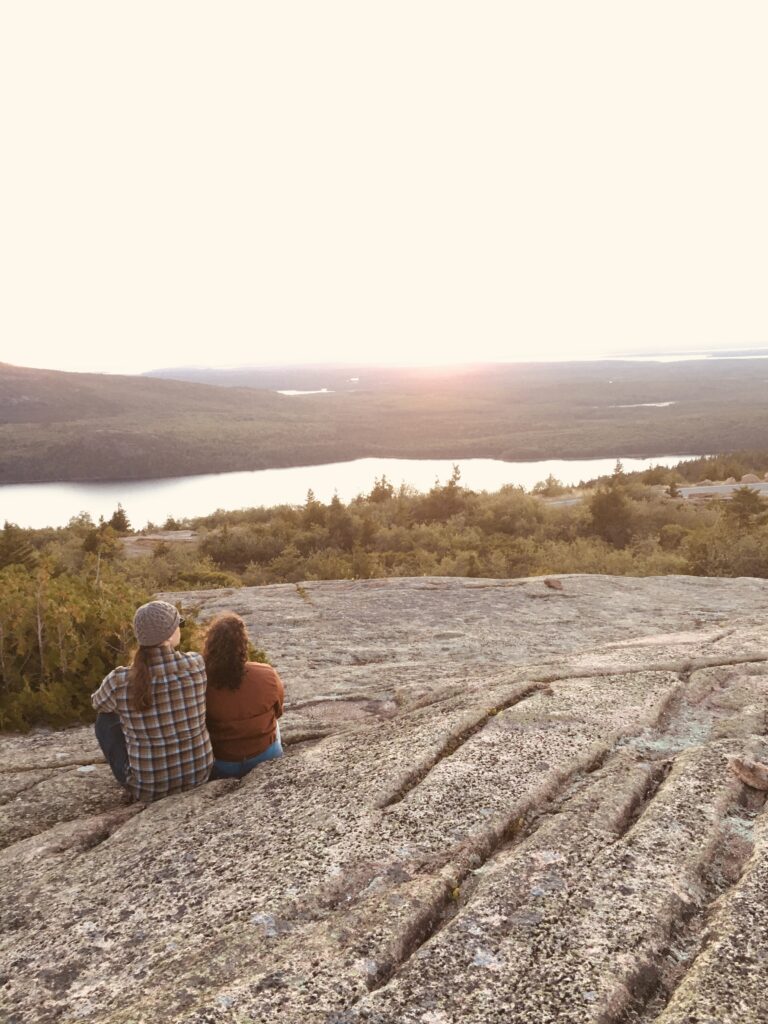 July: Buses and trains around Spain and Portugal
I visited some amazing and historic places such as San Sebastián, Bilbao, Barcelona, Granada, Seville and Lisbon. I saw crazy architecture by Gaudi, watched authentic Flamenco, viewed the Alhambra from afar at night, and much more. There was too much to see in 2-1/2 weeks and I guess I must return another time.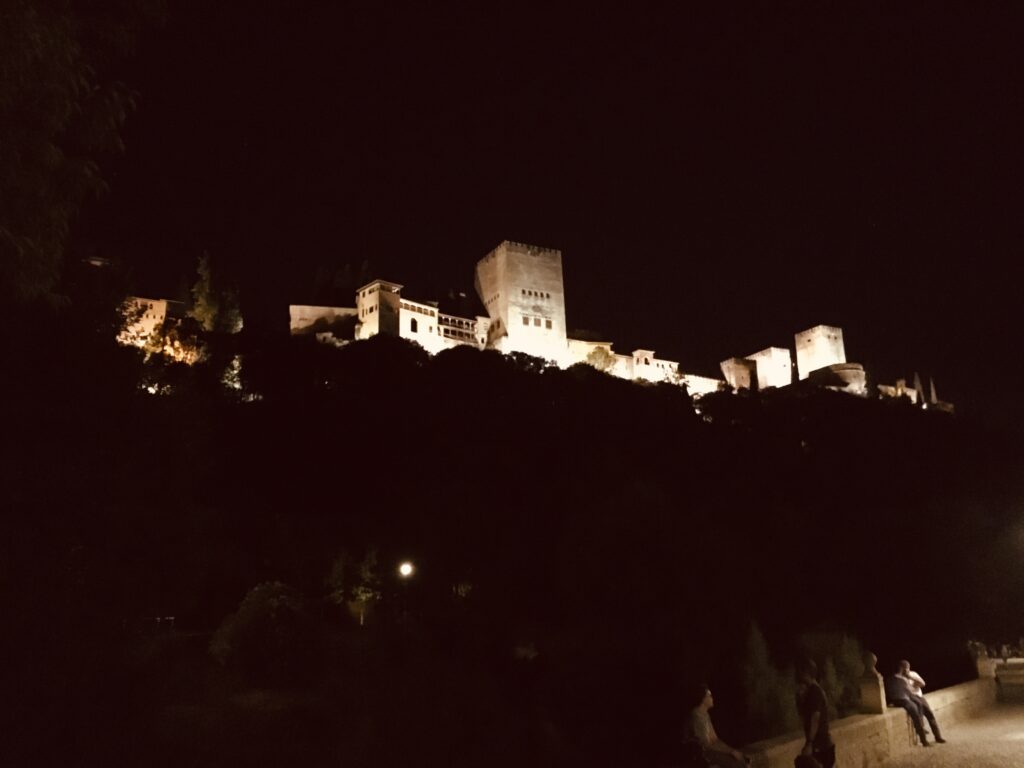 June 22 – July 25: Walked like a Pilgrim
This year I broke away from my usual trip to the British Isles and tried something different. I walked more than 200 miles from Porto, Portugal to Santiago de Compostela. That includes a few wrong turns and local sightseeing. I followed the Porto Camino along the coastline and took the Spiritual Variant that included a boat ride on the Rio Ella. This was an amazing experience.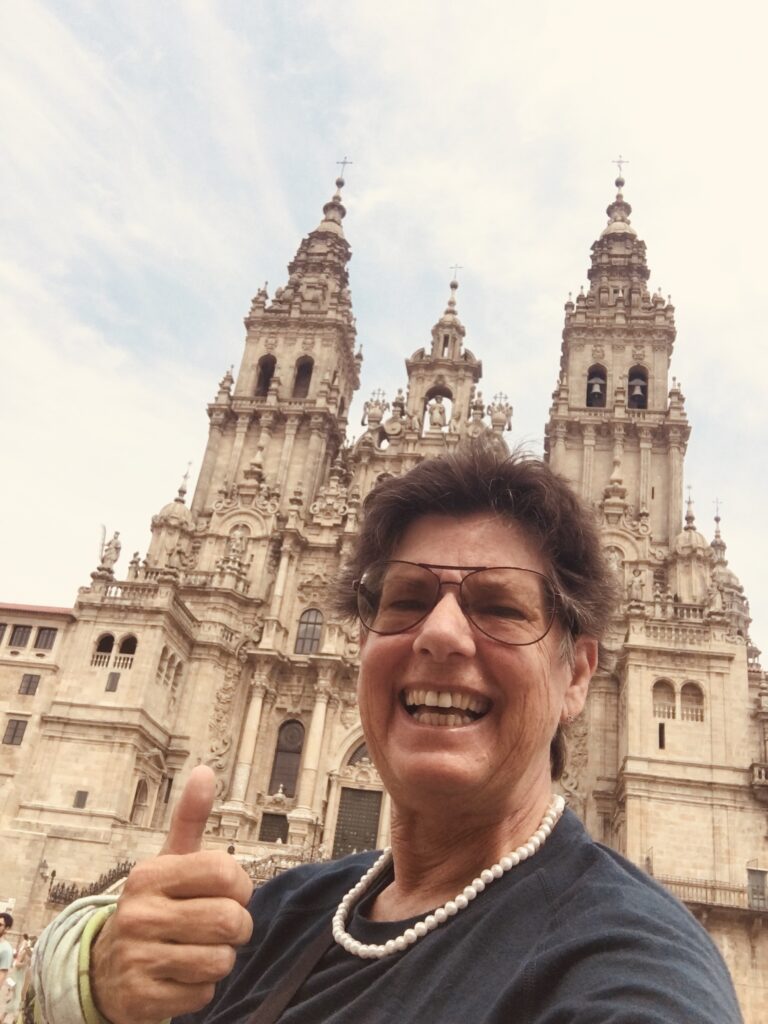 Mid-June: I saw Miles and Miles of Texas, plus a bit of the Oklahoma Panhandle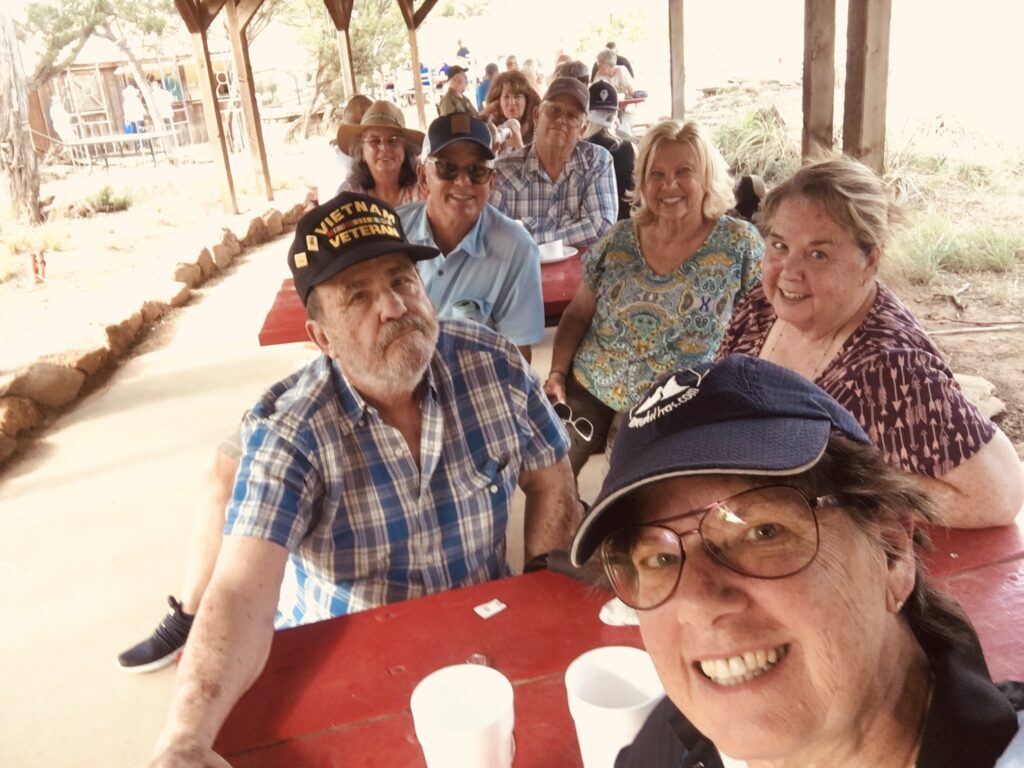 We had a small family reunion in Amarillo, Texas. While there we saw "Texas, the Musical", walked along Route 66 in old Amarillo, and visited a 10,000+ acre cattle ranch in Guymon, Oklahoma. The Hitch Ranch is where my brother raises grass-fed beef.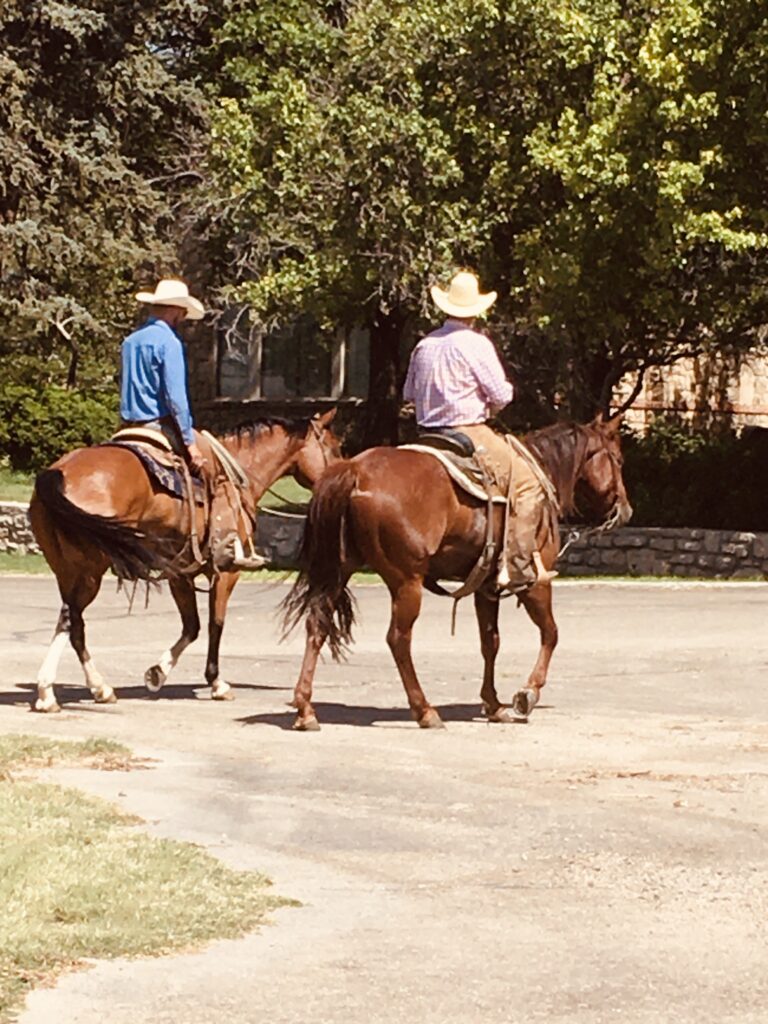 May: Driving through Nevada and Arizona to learn to milk goats
Okay, so I'm a little slow on the uptake. But this is who I am. I enjoy my adventures, then take my time sharing them with you. I do hope you enjoy reading about them. Also, please note that my most current entries are at the top of this blog.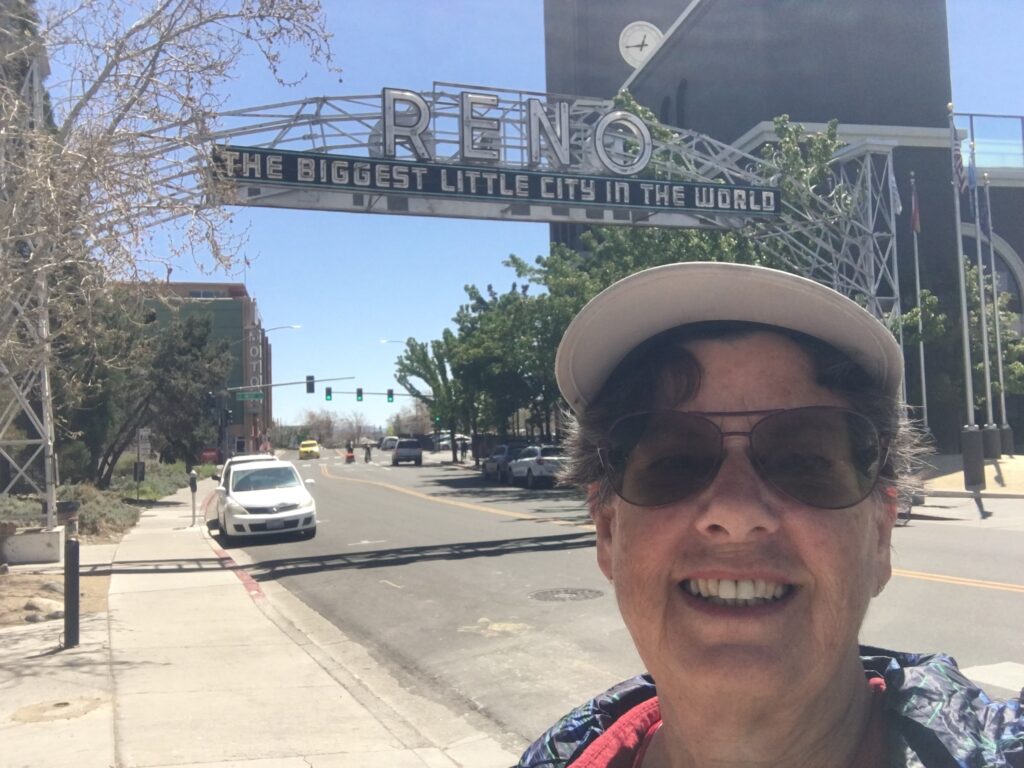 This year's adventure began the first week of May: my first stop was Reno, Nevada. Did you know that Reno got it's nickname "The Biggest Little City in the World" from a contest in 1935? The winner got $100 for his contribution.
Oh, man! I am not good at keeping this current. Sorry. Just to recap what I have done since May 7:
May 8: Prescott to Chandler: Happy Mother's Day!
I didn't have time for sightseeing detours as I spent as much time with my Prescott hostess as I could. I arrived at Creme de la Baa Farm in Chandler just in time for my new hostess to show me my room and she left to have Mother's Day dinner with her daughter. I had a quiet night in my new home.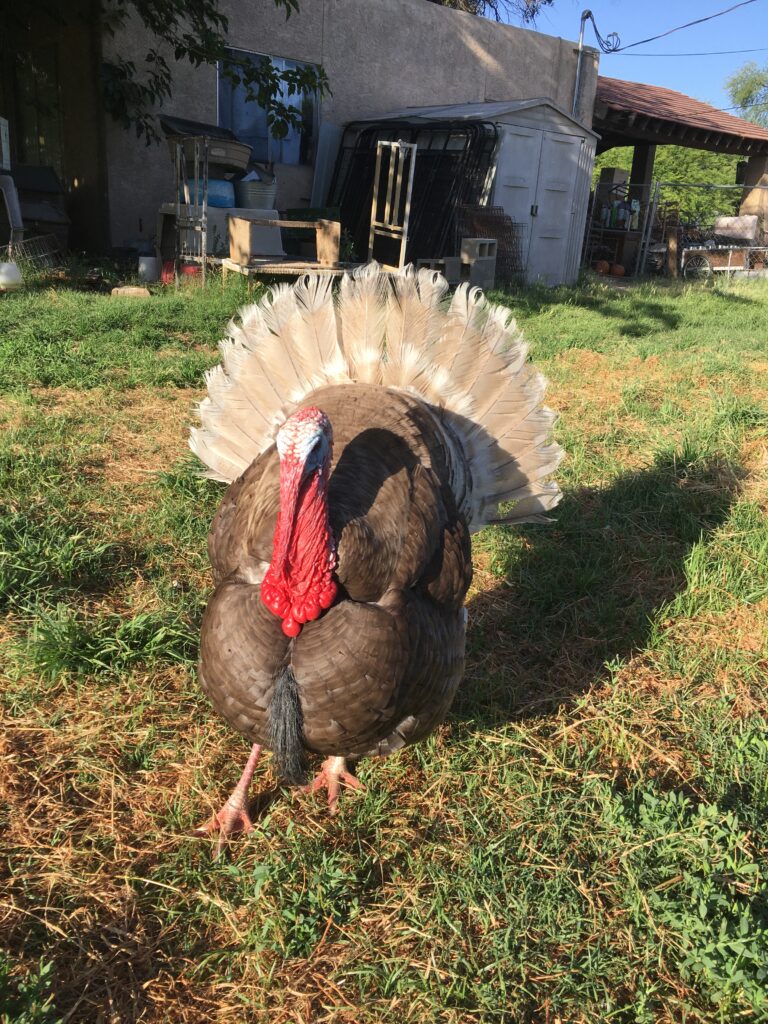 May 9 – June 3: Life on Creme de la Baa Farm
I did many chores:
• Milked goats
• Fed chickens & ducks
• Collected and sorted eggs
• Watered garden
• Picked apricots
• Pulled weeds
• Helped in the kitchen
• Helped at the farmers market
• Took dance lessons (yes, fun things happened)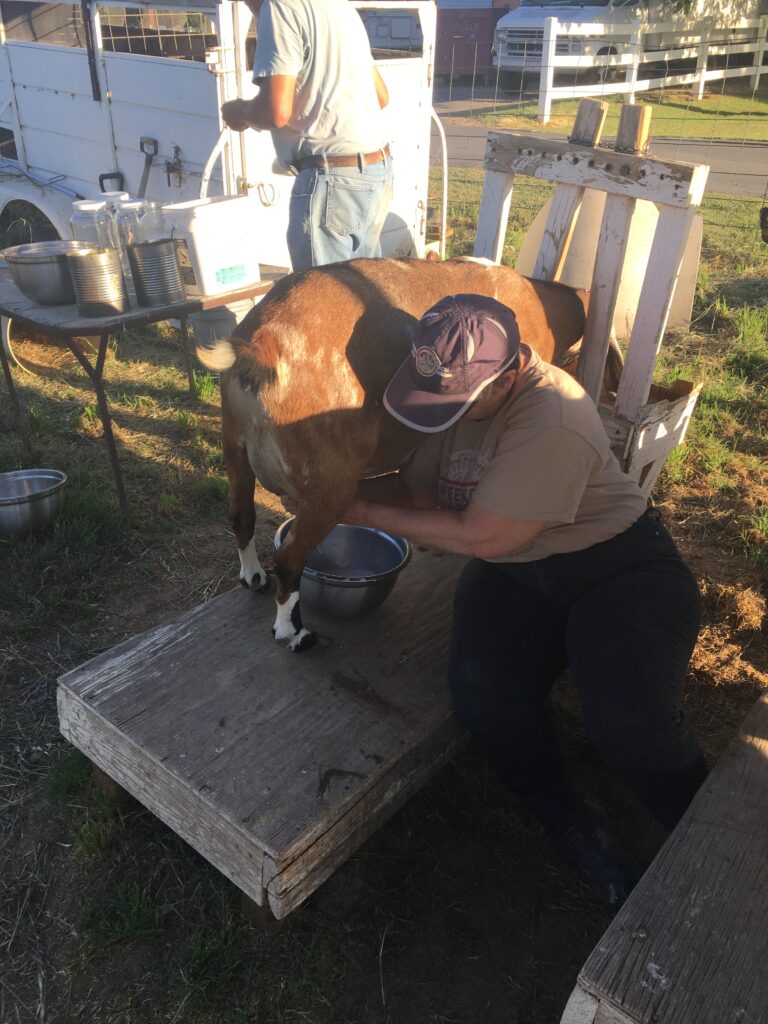 Local Exploration:
• San Tan Mountain Regional Park
• Superstition Mountains Museum (Apacheland Film Set)
• Goldfield Ghost Town
• Saguaro National Park
• Arizona-Sonora Desert Museum
• South Mountain Park/Preserve
• Casa Grande Ruins National Monument
• Casa Grande Neon Park
Overnight Road Trips
May 21-22: Quartzite-London Bridge-Kingman-Wikieup-Wickenburg
May 28-29: Superior-Globe-Show Low-Petrified Forest-Painted Desert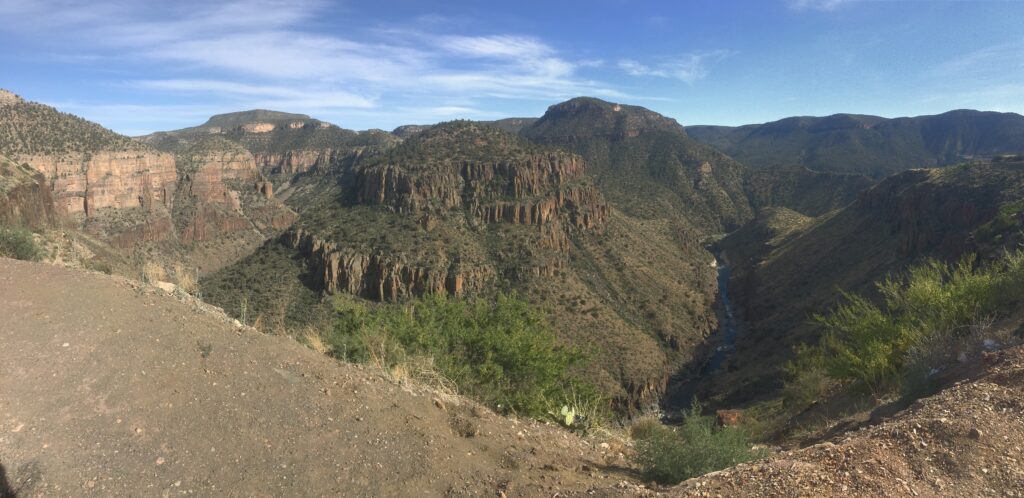 June 3: Until We Meet Again
I milked the goats one more time, loaded up my car and said farewell to my gracious hostess for the last 3-1/2 weeks. I hurried off to Prescott to spend the night with my friend there again. It was extended an extra night as something I ate didn't agree with me and I was incapacitated for 24 hours.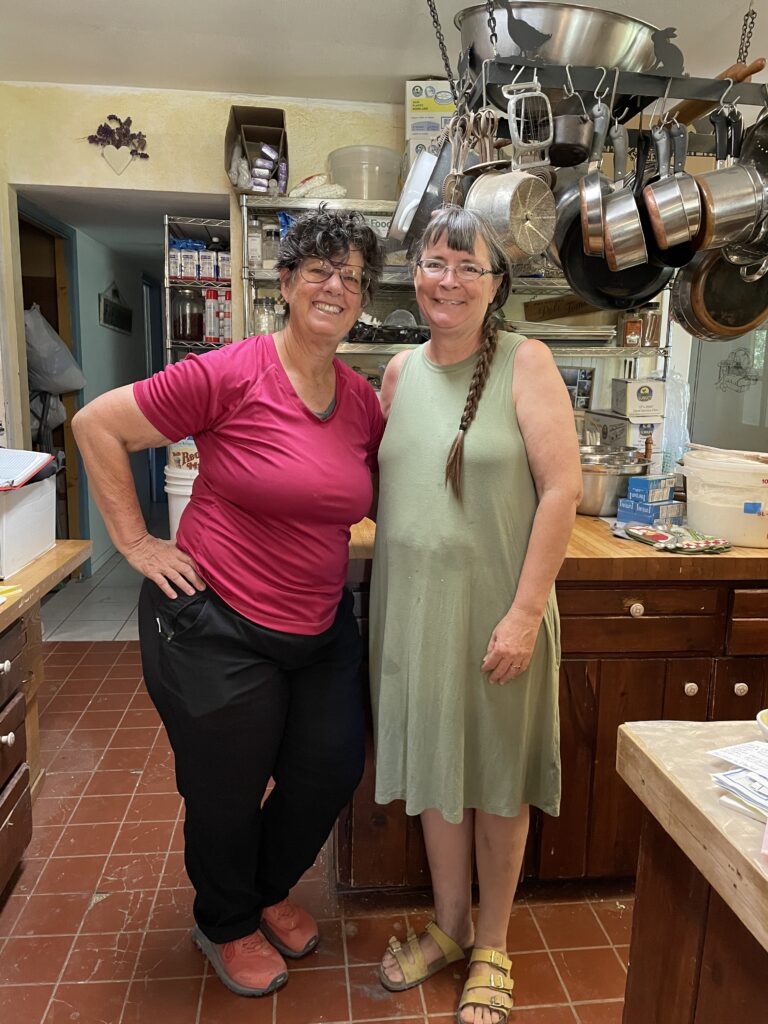 June 5: Prescott to Tonopah
Highlights:
• Detour drive along a section of Route 66
• Burma Shave Signs galore
• Lunch at Grand Canyon Caverns
• Goldfield Hotel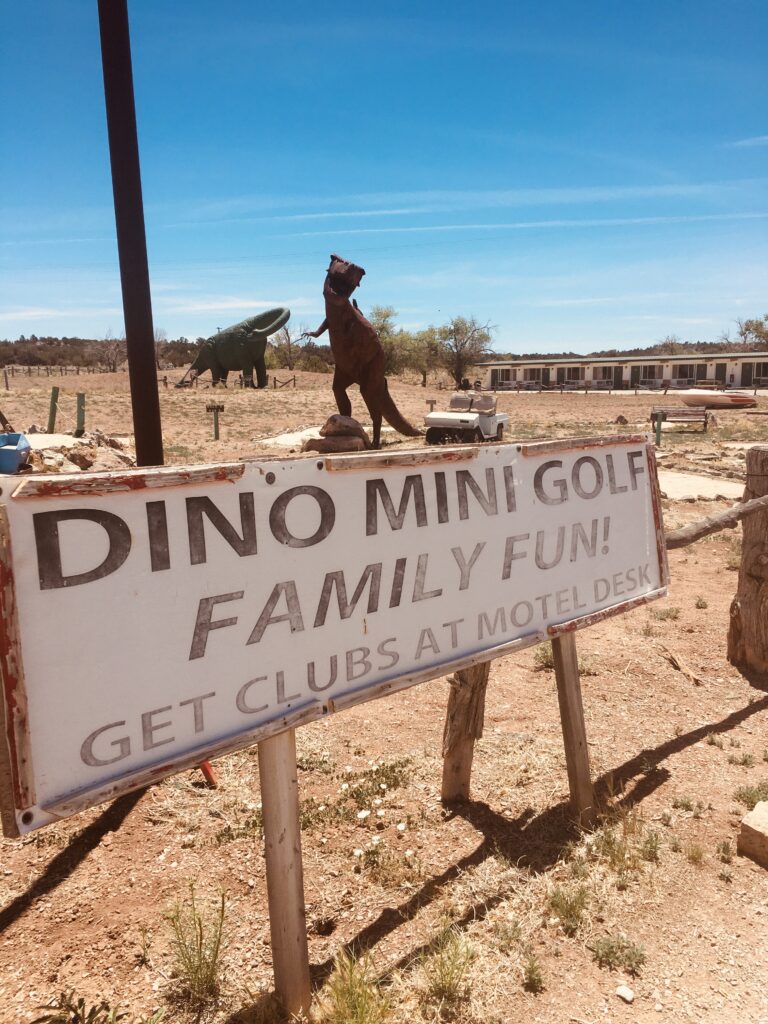 June 6: Tonopah to Reno
Highlights:
• Wild burros in Beatty
• Buckland Station
• Wild horses in Silver Springs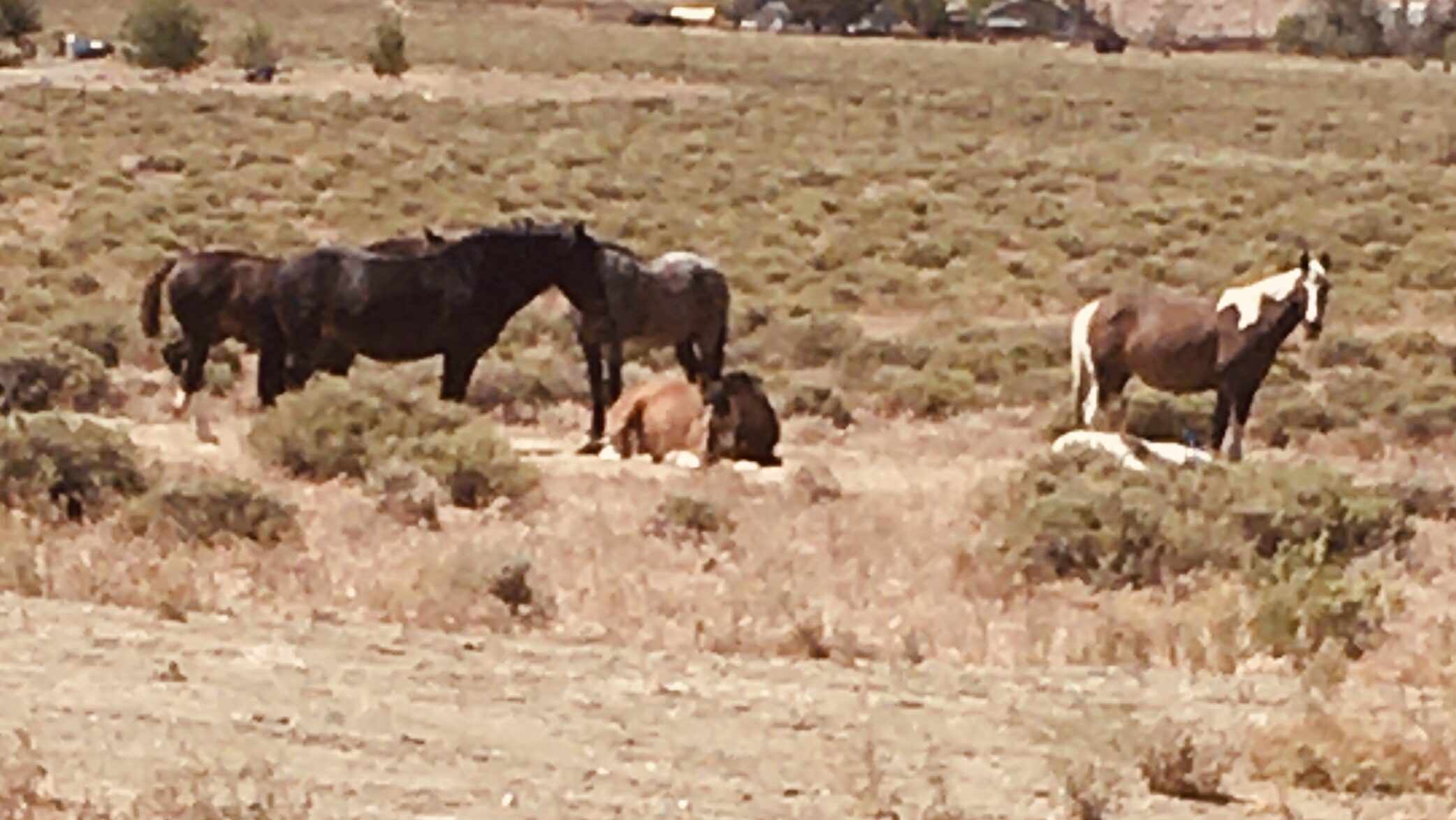 June 7-13: Relaxing in Reno with family and friends.
May 7: Page to Prescott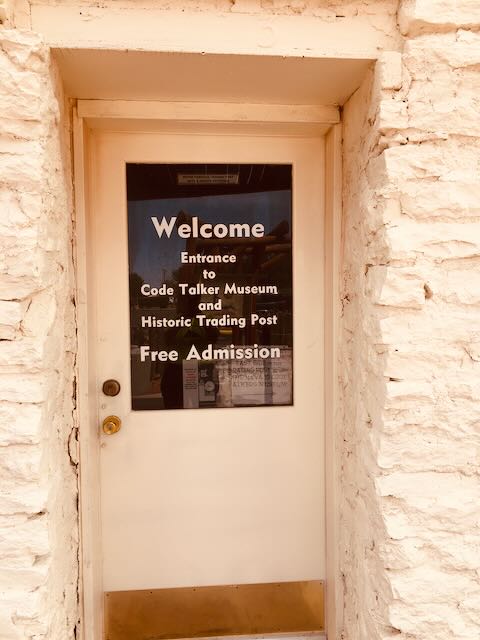 Tuba City – I wanted to visit the Code Talker Museum. According to Google Maps it was open, but unfortunately the information was not current. The museum is closed on weekends.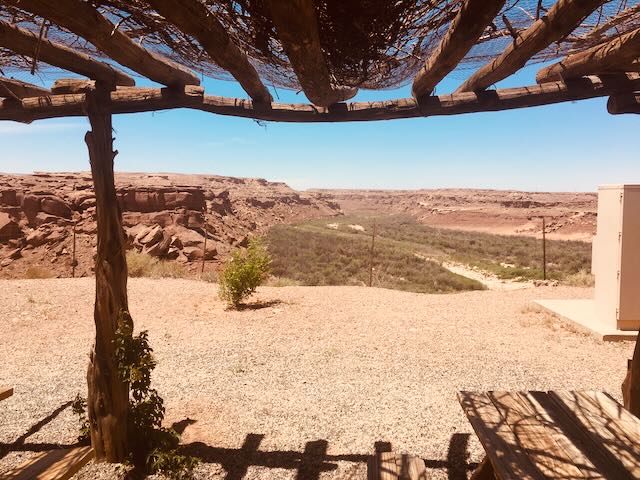 Cameron – I stopped for an early lunch at the Cameron Trading Post. Wearing masks indoors is strictly enforced. The view from the restaurant was nice.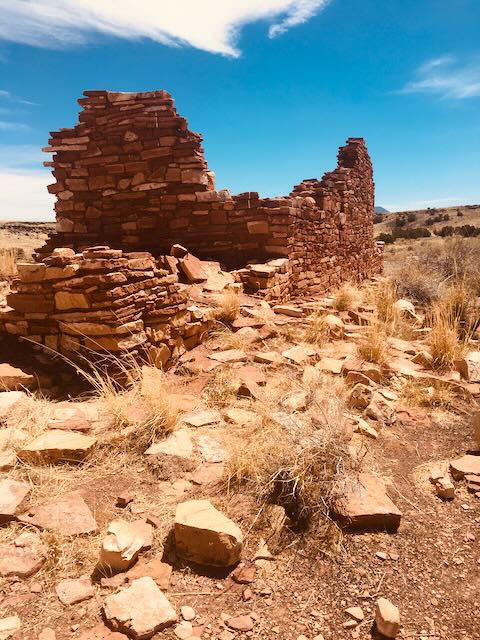 Before arriving in Flagstaff, I made a detour to visit the Wupatki National Monument. The monument features some pueblo ruins like this one – Lomaki Pueblo. Also a couple of cinder cones called Doney Mountain was a must visit. The Wupatki Pueblo was amazing and work the visit.
I continued driving to Flagstaff and on to my destination – Prescott. I had a wonderful visit with a family friend I hadn't seen in roughly 40 years. We had dinner in town at The Palace Saloon and Restaurant.
May 6: Page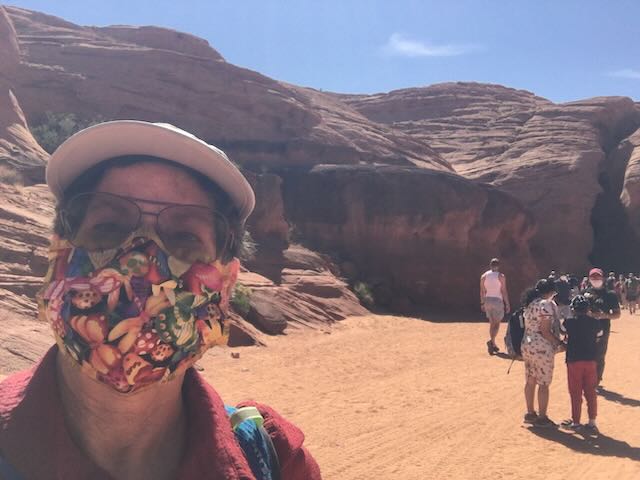 I signed up for a photo tour of Upper Antelope Canyon. Because covid 19 wrecked havoc on the Navajo people, they continue to require masks for any time you are on their land and in their businesses. But that did not take away from the stunning beauty of this canyon carved by wind and water.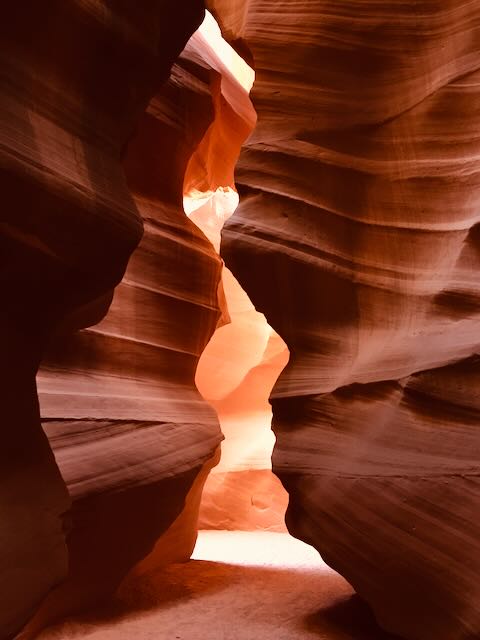 Every turn in this canyon revealed another amazing formation.
After the tour I ate lunch then walked the .6 mile path to the Horseshoe Bend overlook. It's an easy hike, but very brutal when walking during the hottest time of day. Fortunately I did wear my hydration pack.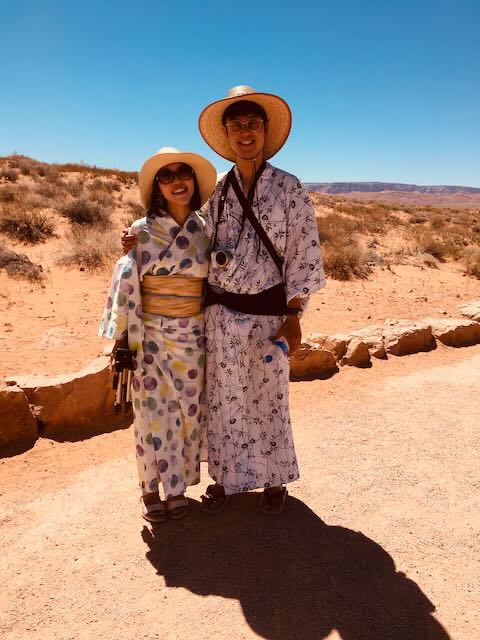 Of course, I couldn't resist stopping this couple and asking for permission to photograph them.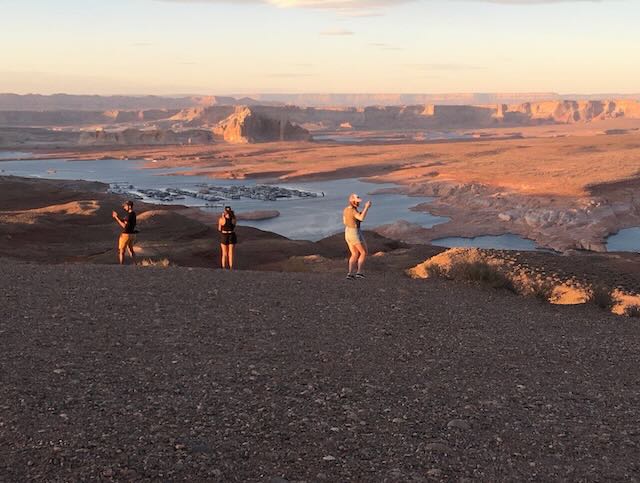 Before finishing my day with a dinner consisting of a cup of noodles, I drove out to a Lake Powell scenic overlook. Not much water in the lake.
May 5: Rachel to Page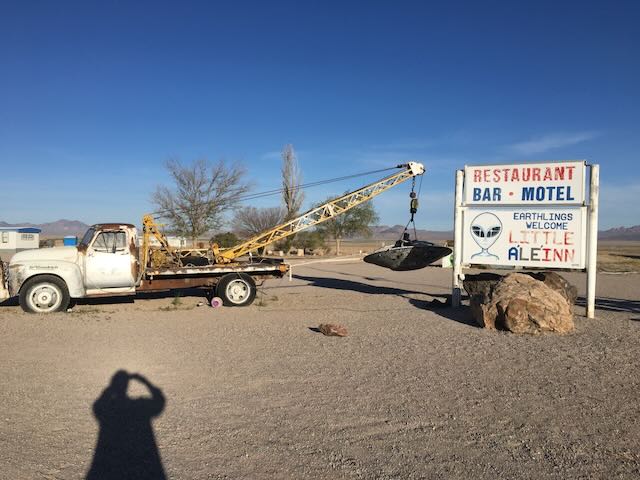 I woke up and was ready to go before the cafe opened. I headed south on Highway 375. I didn't see any UFOs last night or this morning.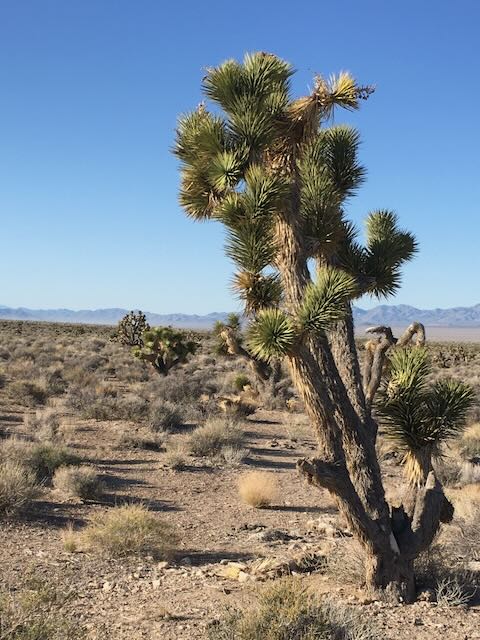 Soon after leaving Rachel I started seeing Joshua Trees. These are from the Yucca family and grow only in the Mojave Desert Region of California, Nevada and Arizona.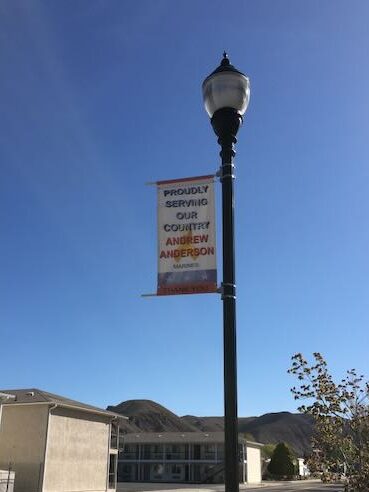 Caliente, Nevada is a cute little remote village. It is a good place to top off your gas tank. This section of town proudly displayed banners on light posts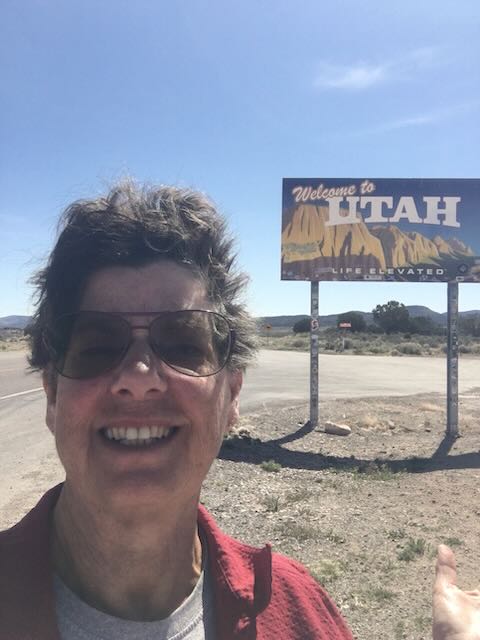 I turned left to Panaca, Nevada and drove down Highway 319, which became Highway 56 and onward to Kanab, Kaibab and the Arizona State Line.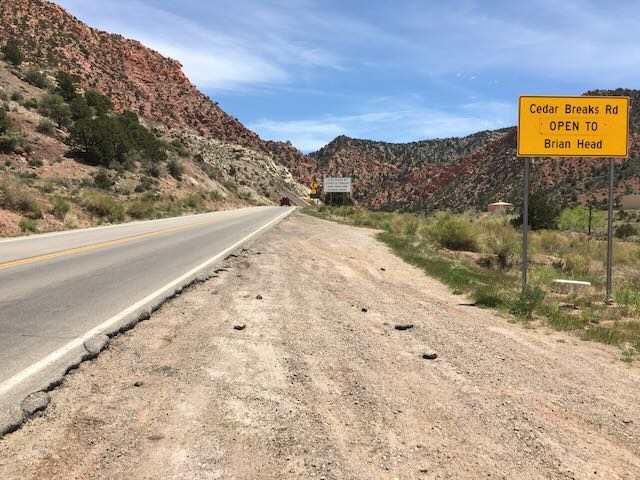 I took a lunch break in Cedar City and topped off my gas tank again. Cedar City is set up against some amazing natural landscapes.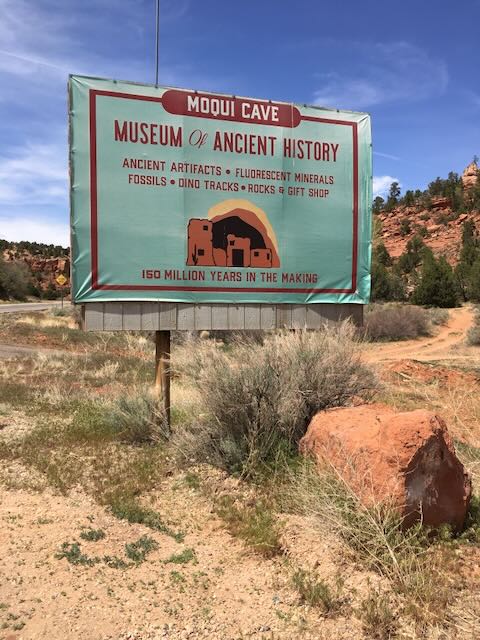 This was a nice stop along the way to Page. The cave reveals no signs of ancient occupancy, however, the previous owner collected lots of artifacts from around the world that included Indian artifacts, dinosaur tracks, and loads of rock samples.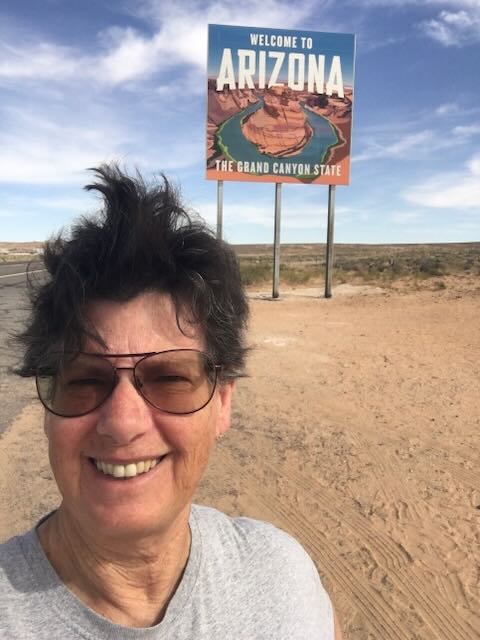 When I left Cedar City I followed highway 14, then picked up US Highway 89 and followed it all the way into Page. The Arizona State Line is just a few miles north of Page.
This was a clever little campground. It is clean and very well organized. My tent site included an electrical outlet, which I used to recharge my phone. Also a water faucet next to the power. My shade tree was just a sapling, but I did get to benefit from the much larger trees in the adjacent tent sites.
May 4: Reno to Rachel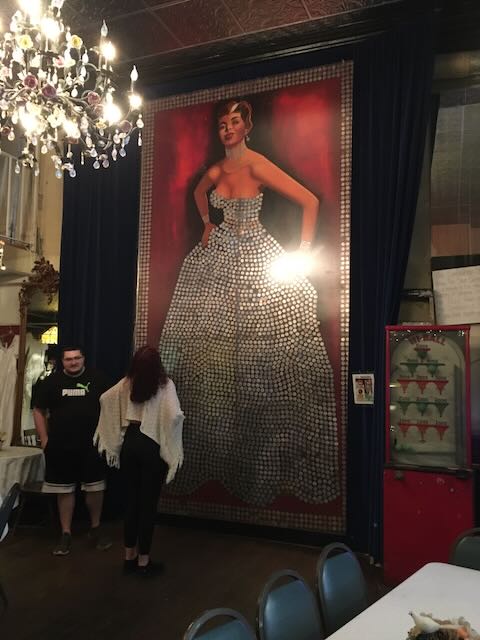 Virginia City, Nevada. The most haunted city in Nevada. As a child I enjoyed reading the signs along the side of the road as we approached Virginia City. The Bucket of Blood Saloon. The Silver Queen made of over 2,000 silver dollars in the Silver Queen Saloon. And my favorite – The Delta Saloon with its "Suicide Table". However, all I saw was several signs for "The Way it Was Museum." I walked around town and it still is rustic, but many of the business and museums of my youth are no longer open.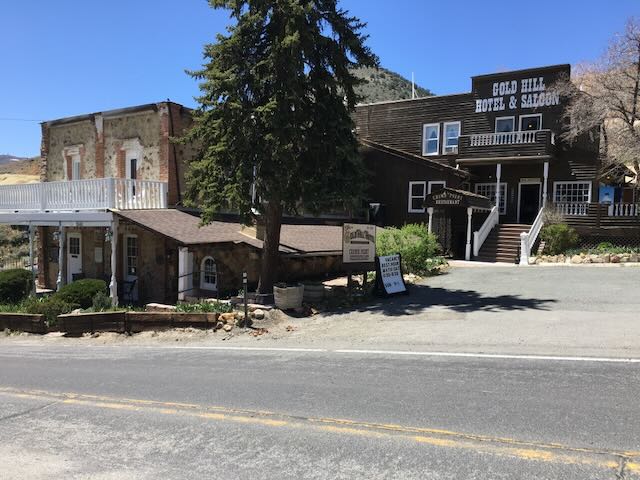 I drove on down to the town of Gold Hill and the Gold Hill Hotel. According to legend, two ghosts reside in this hotel. One is a cigar smoking gentleman. One time he decided to take a ride with a family who had dined there. Their car filled with cigar smoke, but then it disappeared after a short distance. The other ghost is a woman who likes to linger outside the hotel rooms. You can tell when she is near because of the strong smell of roses, despite the fact that no roses were present.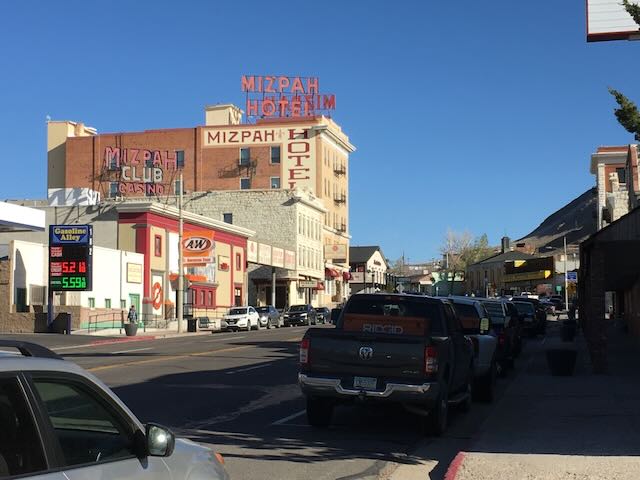 My journey continued through central Nevada, passing through historic places like Dayton, Silver Springs, Yerington (Home of the historic landmark Sage Crest Drive-In), Schurz, Walker Lake, Hawthorne (Home of the World's Largest Ammo Depot), Luning, Mina, and Tonopah. A great place to top off my gas tank. I considered stopping here for the night, but chose to drive on down to Rachel for dinner and a room.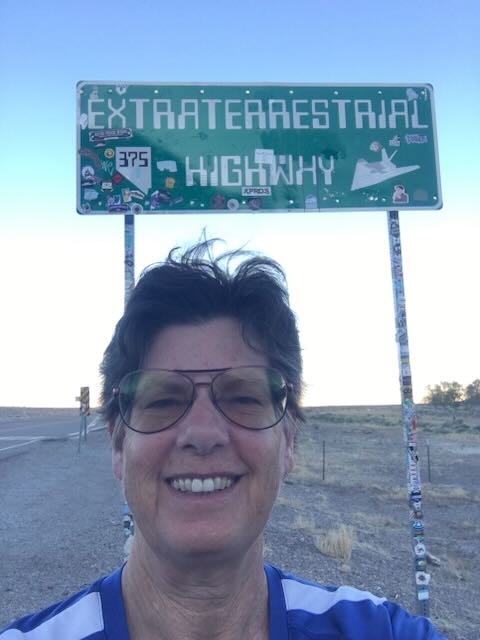 May 1 – 4: Reno, Nevada
I visited with friends, my son and his fiancee.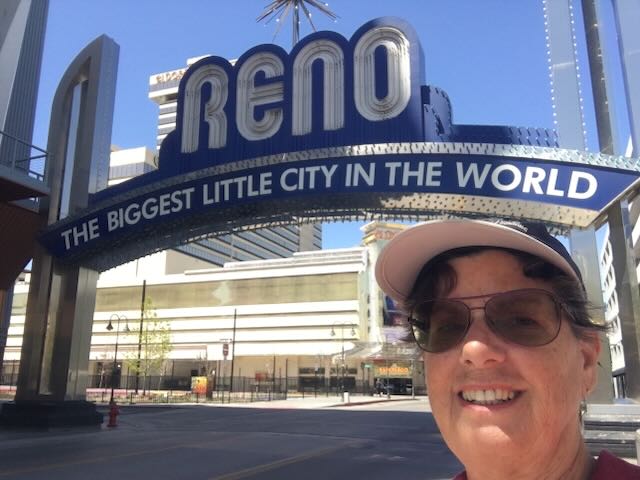 May 3: Downtown Walking Tour
While in Reno I did a walking tour on a very nice day. My first stop was the original Reno Arch outside the National Automobile Museum. That is the image at the top of this blog. The arch immediately above has been in place since 1968 and had a makeover in 2018. This arch is straddling Virginia Street. There have been a few versions of the arch between the first and current.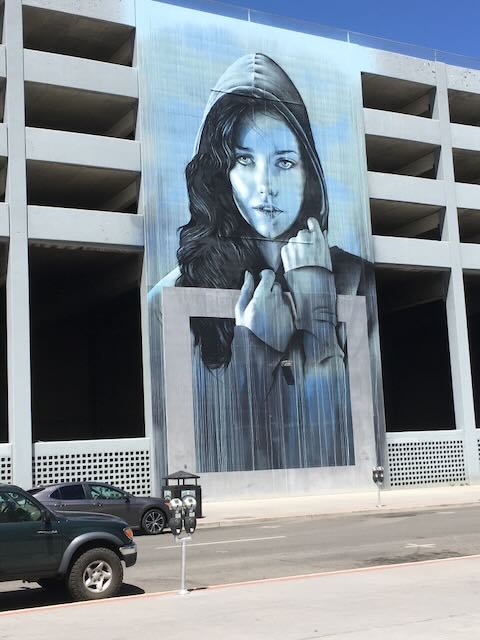 As I was walking up Virginia Street I saw this striking mural. Reno is one of many cities that have beautiful murals scattered around the city center.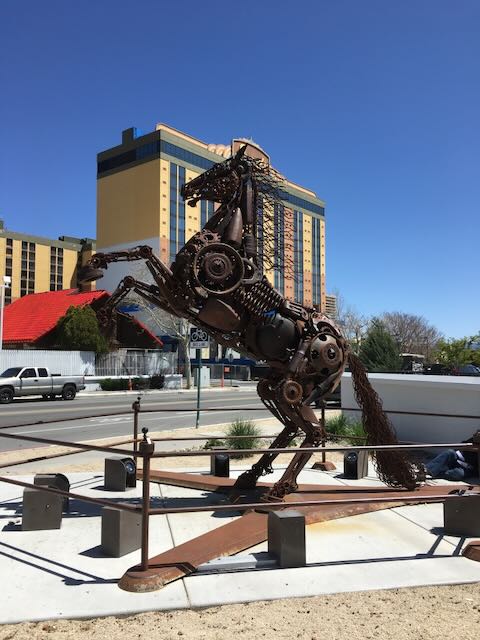 I turned down 4th Street. Fun Fact: 4th Street was originally US Highway 40. There is an assortment of old timey motels still along the old highway the went through downtown Reno. But then Interstate 80 bypassed downtown. More recently, 4th Street has been decorated with original sculptures, like this wild horse sculpture.