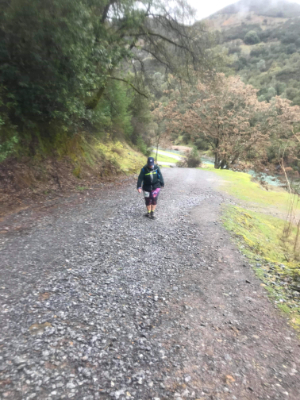 One of my dreams is to earn the title of "Ultra Runner", someone who has completed a race that is longer than a marathon (26.2 miles). The most common distance after the marathon is the 50k (31 miles). So, to earn the desired designation I must complete a 50k.
Friends are awesome.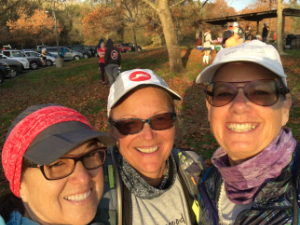 I have so many friends who are ultra runners, marathoners, and of all different running abilities. They are the nicest and most supportive people anyone could ask for. They encourage me as I train for various trail races.
Never give up.
Twice I have trained for a 50k. The first one was in 2016 in the Bay Area. I don't recall the name. I followed a training schedule a friend shared with me. I trained alone. And I struggled to hit the target mileage on my long run days. Then to top it off, I was struck down with a severe head cold. Needless to say, I was a DNS – did not start.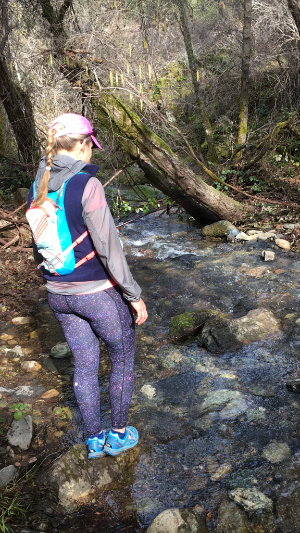 My next attempt was earlier this year. I signed up for Way Too Cool 50k with a couple of running friends. I trained with my friend Marla, who is also a slow, back-of-the-pack trail runner. We followed a schedule that was approved by her ultra runner husband.
We ran through different sections of the course. We ran in the rain. We crossed creeks, crawled over and under fallen trees. We exchanged really bad jokes. Our best long run was 16 miles. After that we lost momentum. I was stricken with a cold, which slowed me down. Marla twisted her ankle while crossing a creek on our final long run 2 weeks before the race. She was a DNS.
Race day.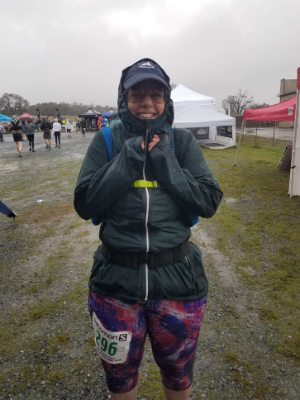 I was without my running partner come race day. It was cold and rainy. My faster friends were there and started with me, but soon I assumed my place at the back of the pack.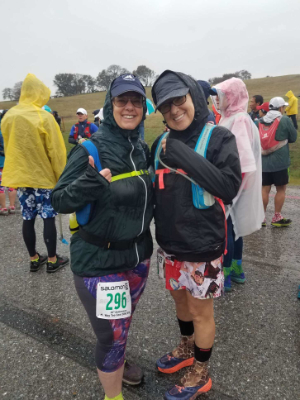 The first 8 miles were grueling, but I pushed through. The safety patrol (SP) crew was very supportive on my progress. Unfortunately, one of the SP attempted to help me across the last wide creek crossing before returning to the staging area. I wanted to go across on my own volition and moved away from her reach and ended up tripping halfway across. My jacket was unzipped, so water flowed right into my clothes. I recovered with her help and crossed the first check point with only seconds to spare.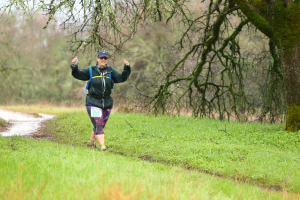 The next SP crew joined me. Heather kept me company as we continued on to Lower Quarry Trail. By mile 13 Aid Station I was still reeling from that first loop, no matter how much I refueled. I ate some boiled potatoes, ate some GU, and snacked on protein bars. Despite a short downhill recovery section my pace was slowing. The uphill sections zapped me of any remaining energy.
I passed a runner, but still missed the cutoff time.
After mile 13 we met another struggling runner. We stayed together for about three miles. Then Heather announced we had an hour to complete the next 4 miles. The SP crew stayed with the other runner and I continued on my own. At mile 20 I missed the cutoff by 45 minutes. Marla was waiting for me with her van so she could drive me back to the finish line.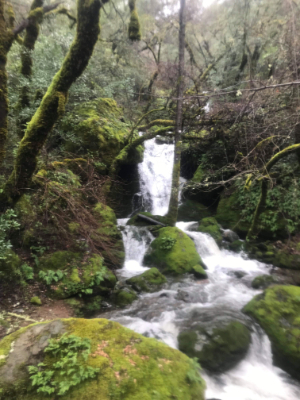 I'm happy I made it that far considering the challenge of the first 8 miles. I was told that a number of runners ahead of me dropped out after the first loop because of injuries and exhaustion. So, my DNF (did not finish) was well earned.
Try again another day.
A few days after the race a couple of fellow runners told me to try again, soon. I'm trained. There were a couple of 50ks in April to choose from. And I considered that option, but then felt queasy as I researched the courses. Maybe next year. It is believed that the third time is a charm.
On to my next adventure.
With this dream dashed, I switched gears and began preparing for a long hike in Ireland. Backpacking required. I am very excited about going, especially since I have 2 friends joining me.