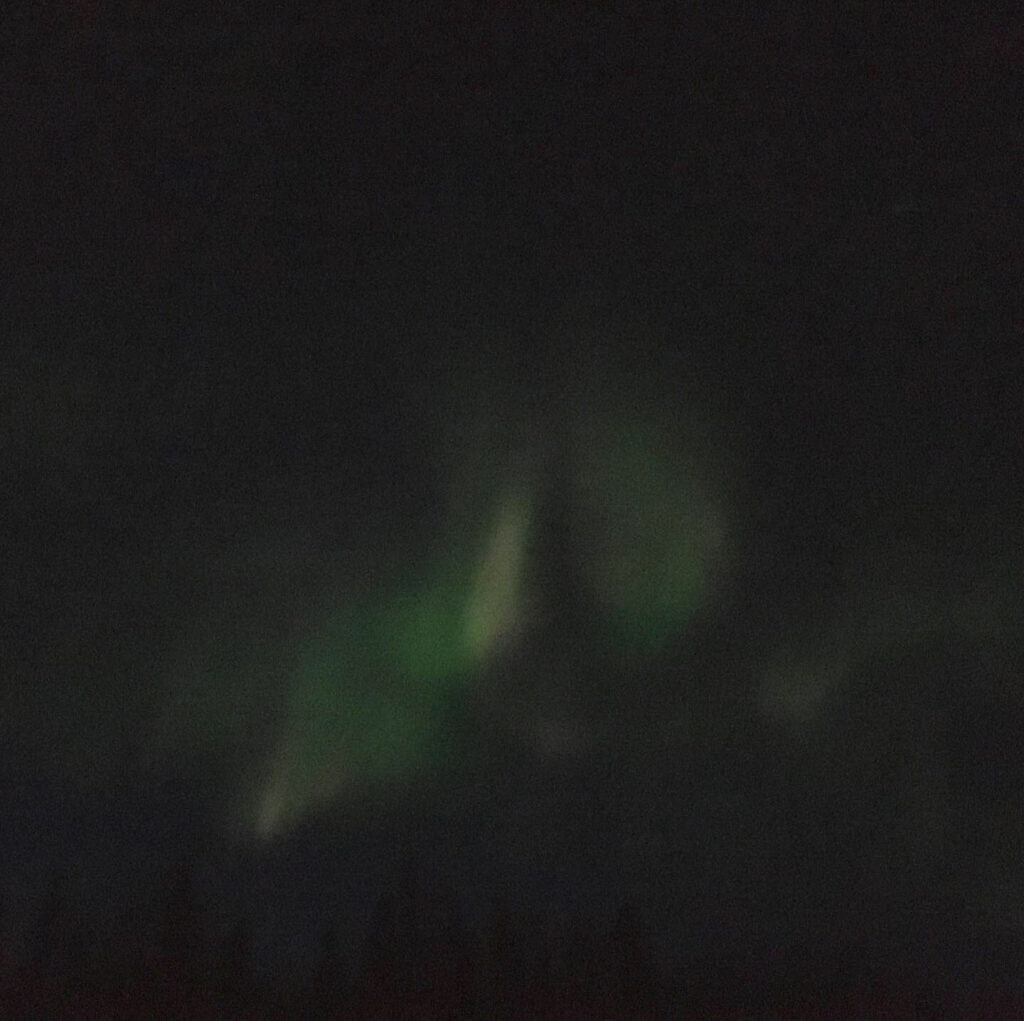 The Bucket List
Do you have a bucket list? Is it written down somewhere with check marks aside the items you've accomplished? Well, my bucket list is a combination of jotted down notes and a mental list. Because I tend to change my mind, so does my list. One of my goals that has not budged was viewing the Aurora Borealis. Seeing postcards and pictures just wasn't enough. I wanted to see the real thing. When I visited the British Isles, I secretly hoped to see the Northern Lights, alas to no avail.
Finally I decided to pursue my dream of seeing the Northern Lights. In 2016 I researched places for best viewing the lights and discovered that Fairbanks, Alaska was the easiest accessed location for sightings. Then I found out that the lights were going to be outstanding between Christmas and New Year's Day. Armed with that information, I booked a flight to Fairbanks, with an overnight in Anchorage.
I was so excited about this trip. I was going to see the Northern Lights, only to have my view blocked by a winter storm. The temps were well below zero, snow was deep and the sky filled with clouds. I had a great time exploring the area on foot and by city bus despite not getting a peek of the Lights. However, after taking off from Anchorage, heading home, I craned my neck to look back and briefly saw a green glow in the distance. Sigh.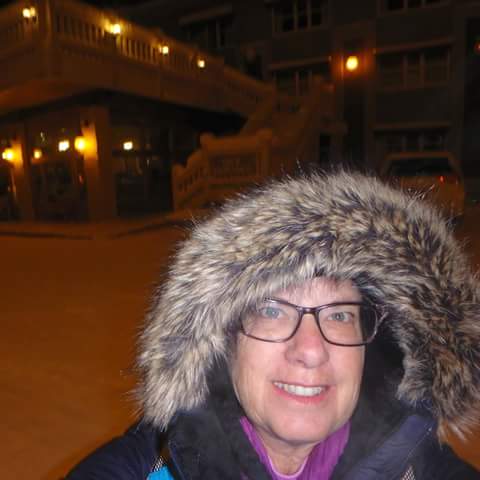 The Year of Covid
Fast forward to 2020. I decided to work in Alaska to get closer to the Lights, and explore the Last Frontier. This was highlighted by signing a contract with a tour company to drive a shuttle van in Juneau, taking cruise passengers to their land excursions. I was going to earn big tips and get free or reduced travel deals for exploring Alaska on my days off. Then Covid changed everything and nobody traveled anywhere. Sigh.
During the worldwide lockdown I reflected on how was I going to get to Alaska and see the elusive Northern Lights. In 2021, I decided I would pursue a job in Fairbanks, away from the coastal ports. I landed a summer job with a small airline that serves remote villages along the Yukon River, the North Slope (of the Brooks Mountain Range) and in the Flats northeast of Fairbanks. I arrived the first week of April to find Fairbanks covered in snow and ice from a late winter storm. And I had 3 weeks to track down the Lights before there was no twilight until the end of August. The clock was ticking.
The Chase Ensues
During my free time I drove around looking for a good vantage point. One evening I drove up to resort called Chena Hot Springs. It was packed with tourists. I could have waited in my car for 3 hours to see the Lights, but temps were below freezing so I decided to drive home instead. On my way back two moose ran across the road right in front of me. I managed to brake without skidding and missed to pair. I pulled over, grabbed my phone and attempted to take a pic. Of course, they were hidden by the trees they sheltered under.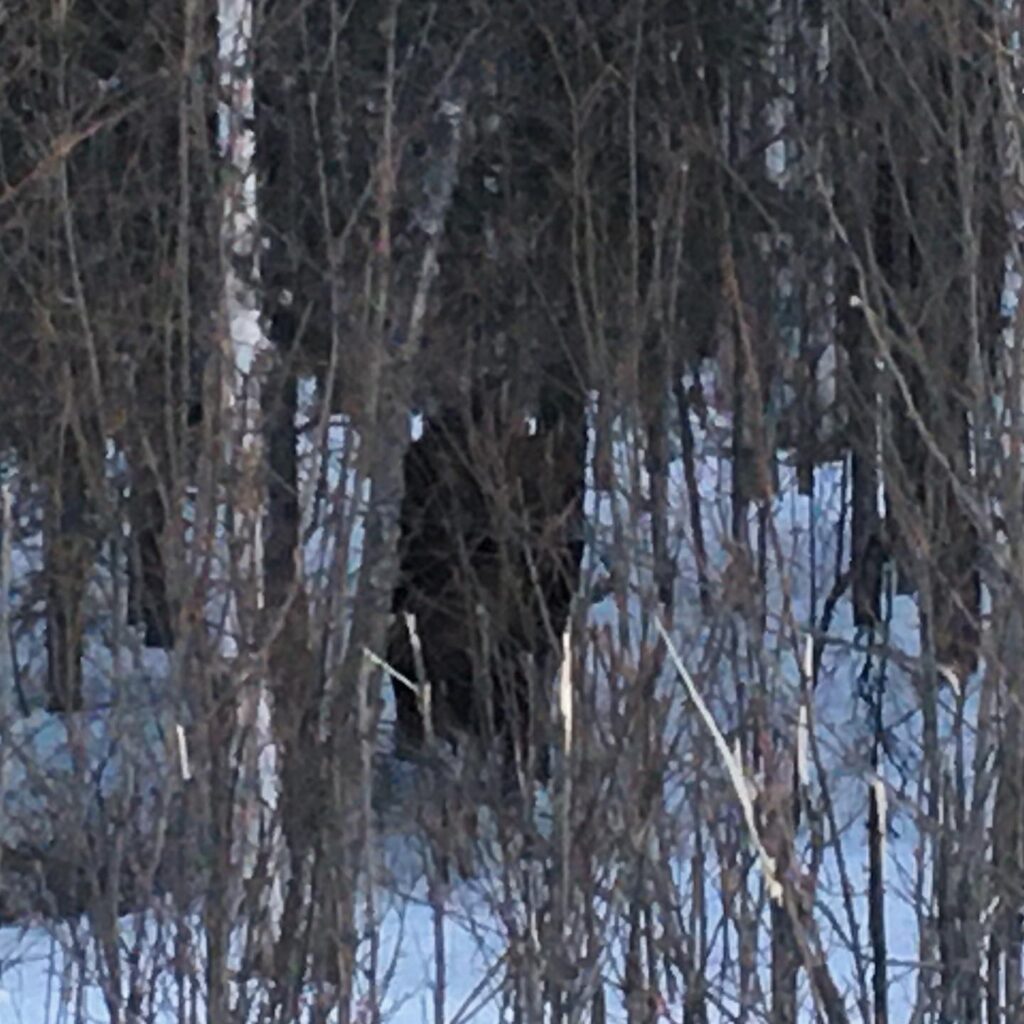 Eureka!
I researched online the best location near Fairbanks and then scouted it out in daylight — Chena Lake Recreation Area. It's about 25 miles south of Fairbanks, past the village of North Pole (home of Santa's House where it is Christmas year round). I returned to my apartment and set my alarm for leaving at 11:30 pm. I found my way back to a nice open space with lots of unobstructed views of the night sky.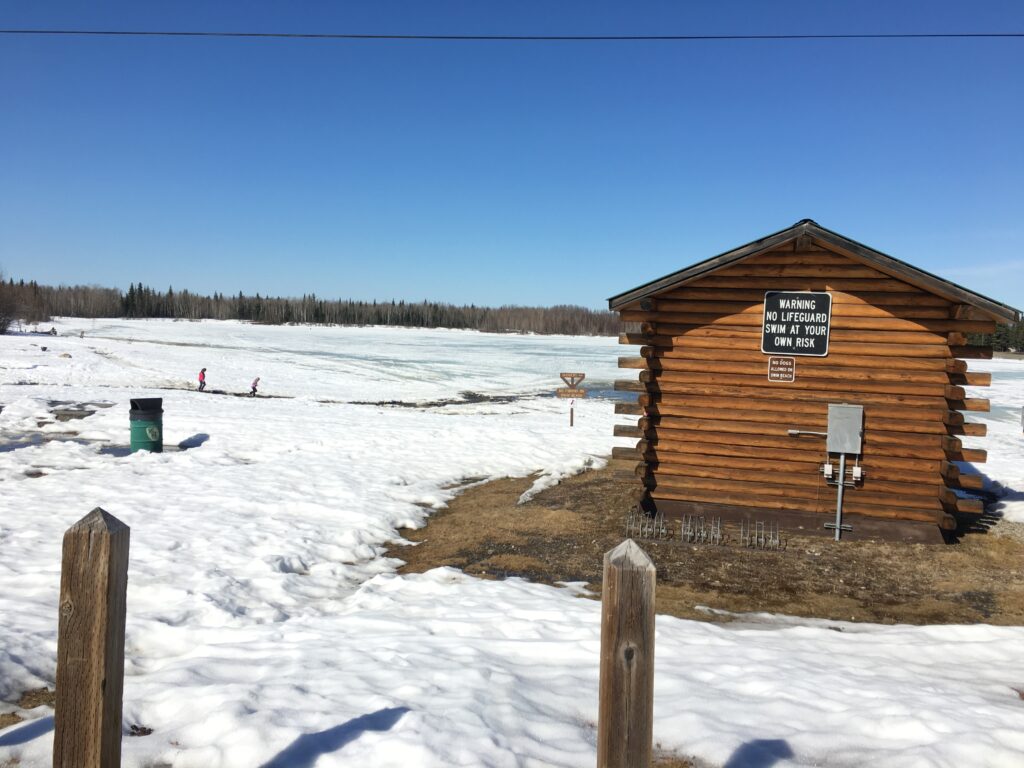 Let the Show Begin
I searched the sky for the Lights. The moon was fairly bright and high, so I was concerned with the Lights being washed out. I saw a long stripe in the sky that resembled a contrail leading from the southern horizon to the north toward Fairbanks and beyond. I watched and I waited. It was midnight and quiet and a bit boring. A short while later the contrail started moving and morphing. I saw a glow in one part. It got bright, then dimmed and then disappeared. Soon there were other glowing spots in different locations. The stripe continued to move and change shape for the next 45 minutes. I took pictures and videos of the show, but my iPhone 6s is not designed to take pics at night.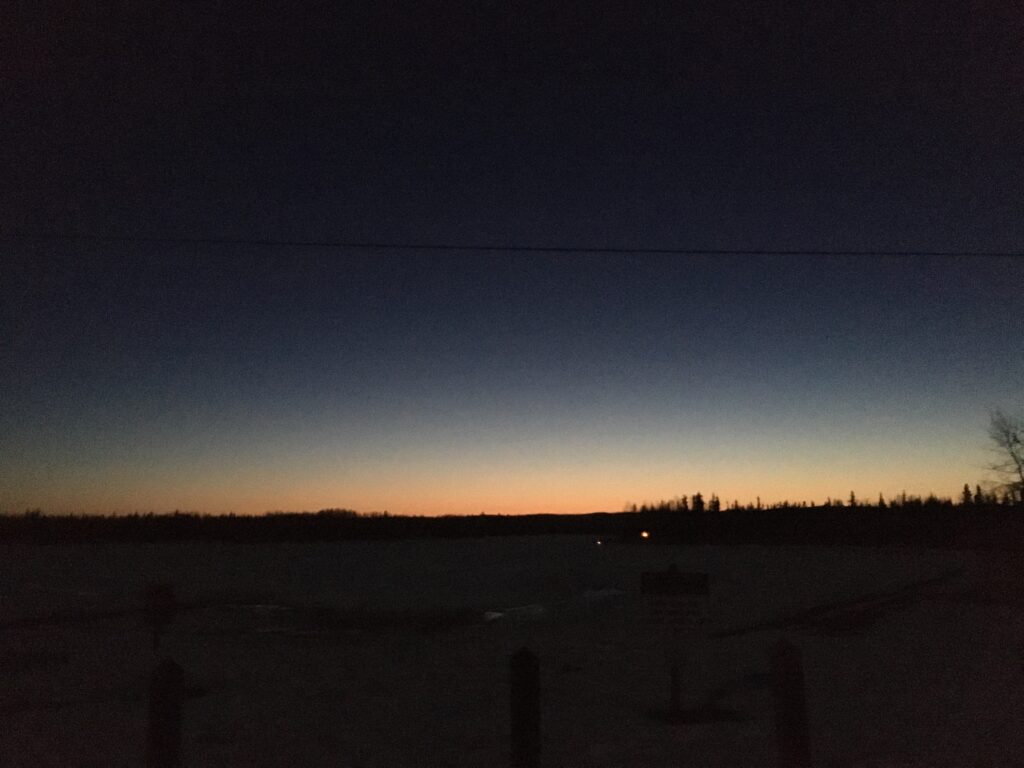 Around 1:15 am, the fireworks started. And by fireworks, I mean the lights emitted dazzling colors and shapes north of me. There was a group of watchers nearby and each time the lights flashed brightly they howled like wolves. This part of the show lasted maybe 10 minutes, but it was amazing to see. The photos and videos don't do justice for what I witnessed that night. Granted, this show was small compared to what I understand is visible inside the Arctic Circle. Regardless, it was amazing! Totally worth losing sleep over. It was 4am before I curled up in bed. I just wish I had photos that were equally amazing.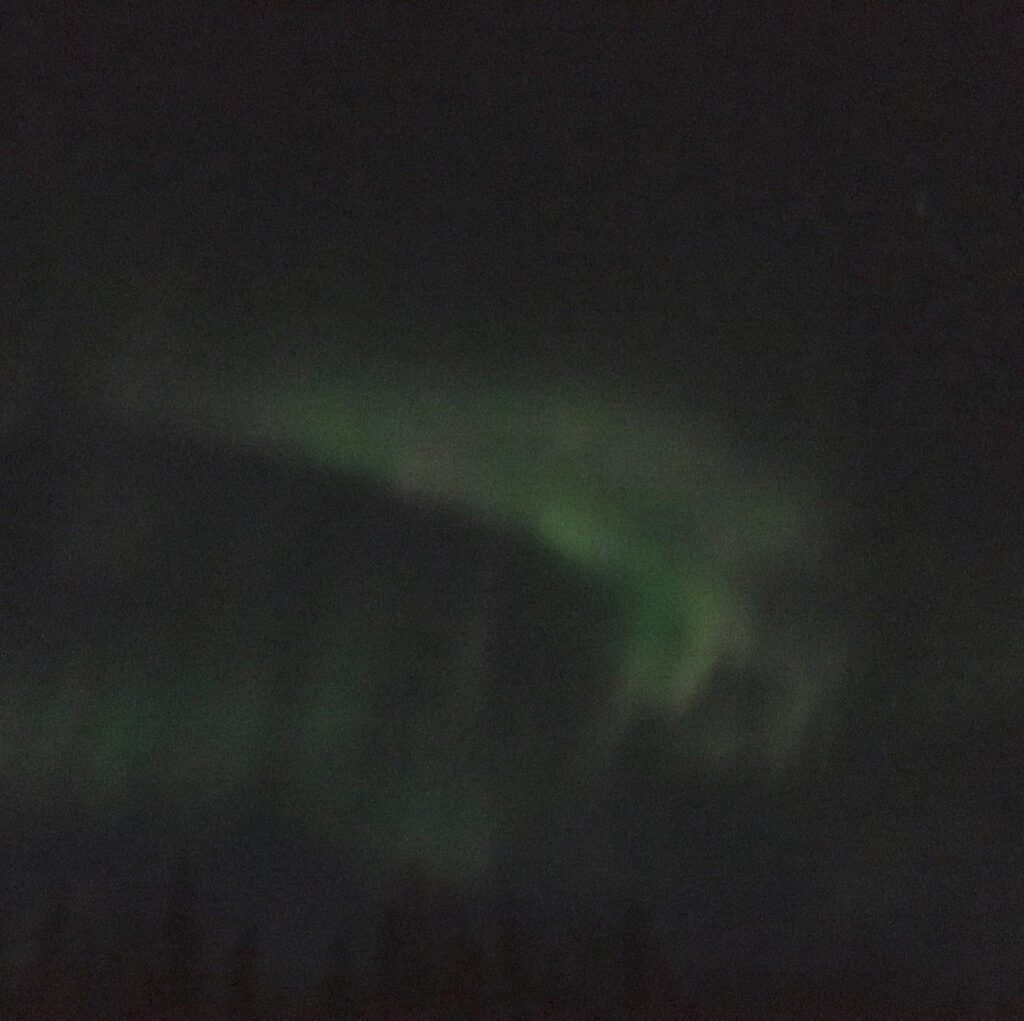 There will be more
I look forward to twilight returning the end of August so that I can see more of the Aurora Borealis. Gotta enjoy it while I can.
What's Next?
Watch for my post about a day trip to Denali National Park.