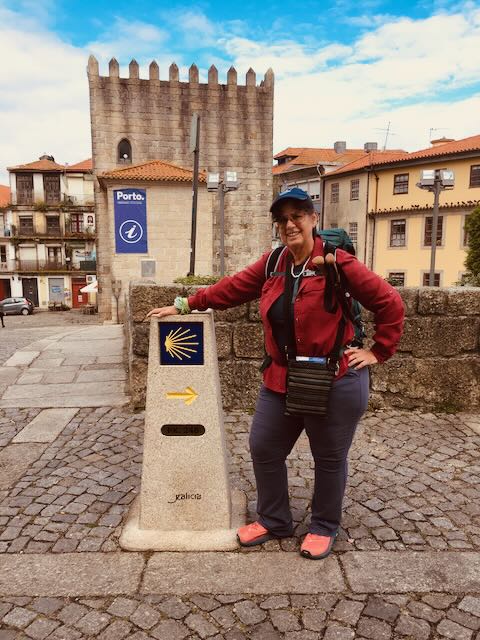 Have you ever wondered why complete strangers enter your life, bring a little brightness to you only to disappear as quickly? Do you believe in angels? When I say angels, I'm referring to givers of random acts of kindness. I have received such kindness, and then paid it forward by giving kindness to strangers. Does that make me an angel? It's all a matter of perspective.
"The camino gives you what you need, not what you want," stated a fellow pilgrim at a cafe along the camino. These words proved to be so true. After much reflection, I realized that the camino gave me what I needed many times, including the days leading up to my walk from Porto, Portugal to Santiago de Compostela, Spain. Something the camino gave me were angels. They helped make my journey successful. Following are some examples of my angel encounters.
My camino journey began on June 20 which included changing planes in Madrid to get to Porto. While waiting for my connecting flight I met Joseph and his mother, Lizzy. They, too, were going to walk the Porto Camino, but the Central Route. Because he had been here before, Joseph guided us onto the subway in the Porto airport and then walked us to the Porto Cathedral. We parted company after they met up with a friend and started their walk. They made my arrival in Porto so much less stressful for me. Encounters like this fits my definition of a Camino Angel.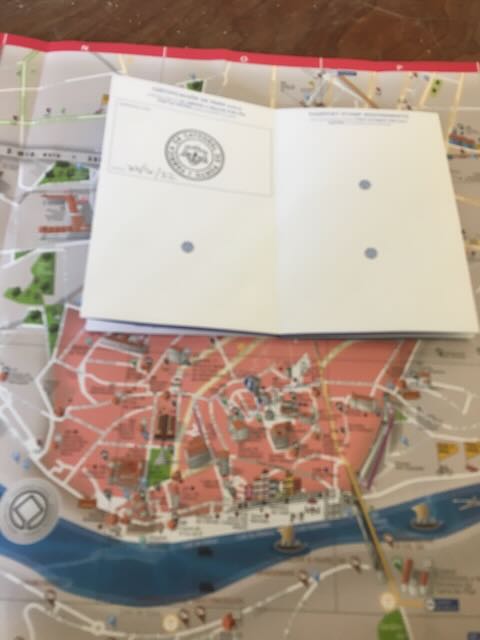 My next Camino Angel encounter was two days later, in the lobby of the Porto Cathedral. I had just got my first stamp in my Pilgrim Credential and was stashing it into my daypack when I met Nika. She was starting her walk as well. We walked and talked together along the Rio Douro. Even though we parted company after an hour or so, this encounter demonstrated that meeting fellow pilgrims was so easy. I may be walking solo but I wouldn't be alone.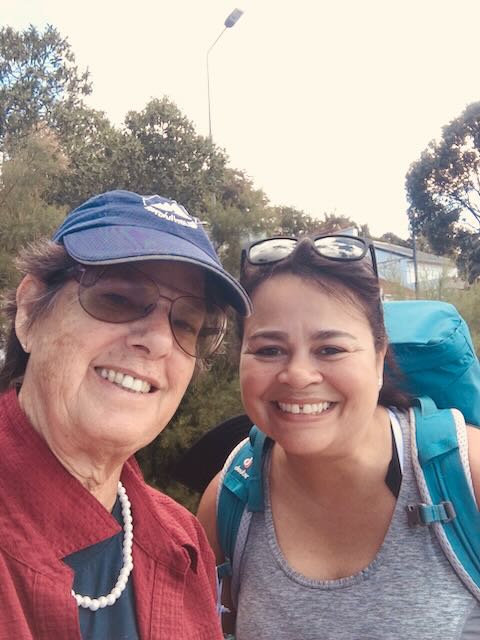 The next day I followed the arrows to a drawbridge in Matosinhos, but it was permanently drawn up and I needed to find the alternate route to cross Rio Leça. An elderly woman saw that I appeared confused as to where I needed to go, so she showed me. Mind you, she did not speak a word of English. She led me to a bus shelter, then ran to catch her bus. Now, that was so heartening. She risked missing her bus to ensure that I caught my bus.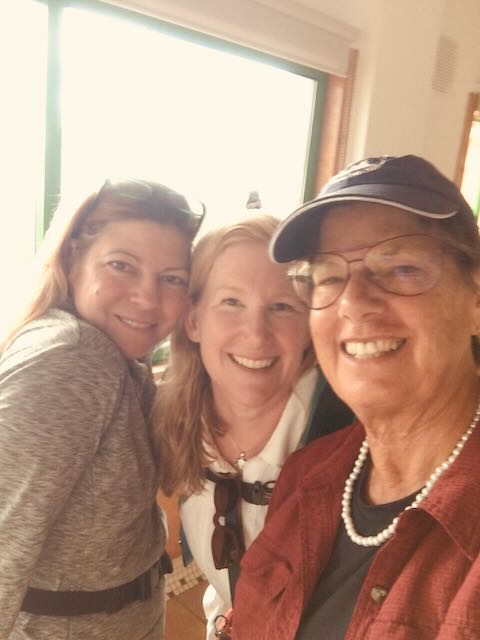 As you can see, these encounters can happen anywhere, anytime by anyone. It wasn't long before meeting my next angel. Jessica walked past me on the way, but not without saying, "Bom Caminha", ("Good Way" in Portuguese). We crossed paths a couple of more times, including stopping together for lunch at a beachside cafe. We ended walking the rest of the day together to the next pilgrim hostel, aka an albergue, in Vila Chã. I thought that this was going to be another short-lived meeting because she left at the crack of dawn. But we met up along the way several times, sharing meals, sharing rooms and sharing stories. We are now forever friends.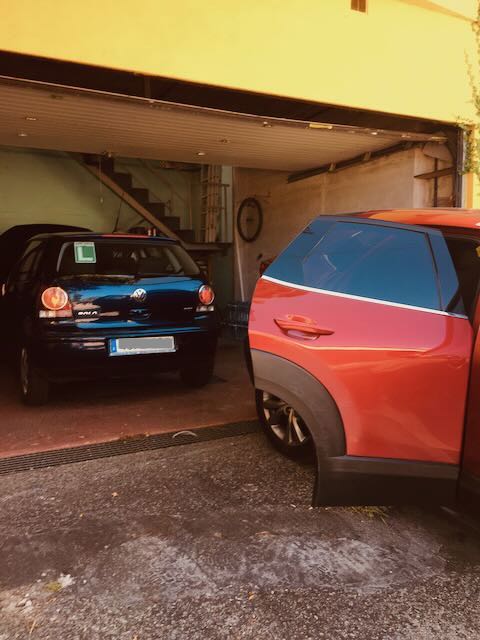 I have many more examples of camino angel encounters, be they fellow pilgrims or Good Samaritan residents of Portugal. A short list includes:
The gentleman who passed out 1.5 liter bottles of water to pilgrims walking past his house.
The bread shop owners who called a taxi for me when I chose not to risk heat exhaustion on a hot and dry day.
The pilgrim who shared the phone number of a boat service in Vilanova de Arousa.
Elsa & Ana Maria, who were wonderful conversationalists as we slowly walked together for the last day and a half together to the Cathedral of Santiago de Compostela.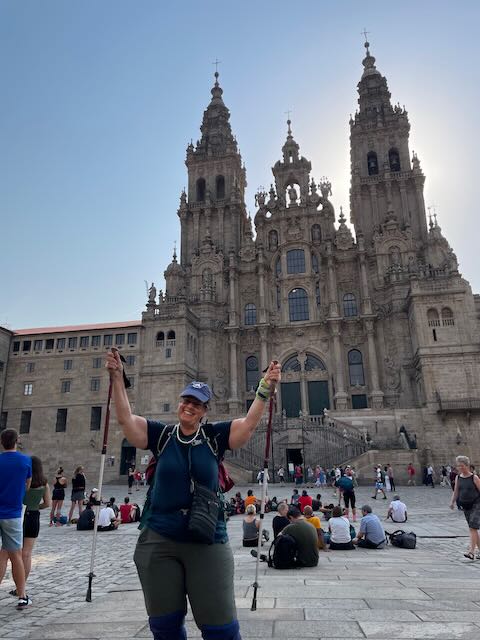 Do you believe in angels? I do, having met many Camino Angels this summer. And I am thankful for each and every one who have enhanced my life.