And I almost abandoned my trekking poles!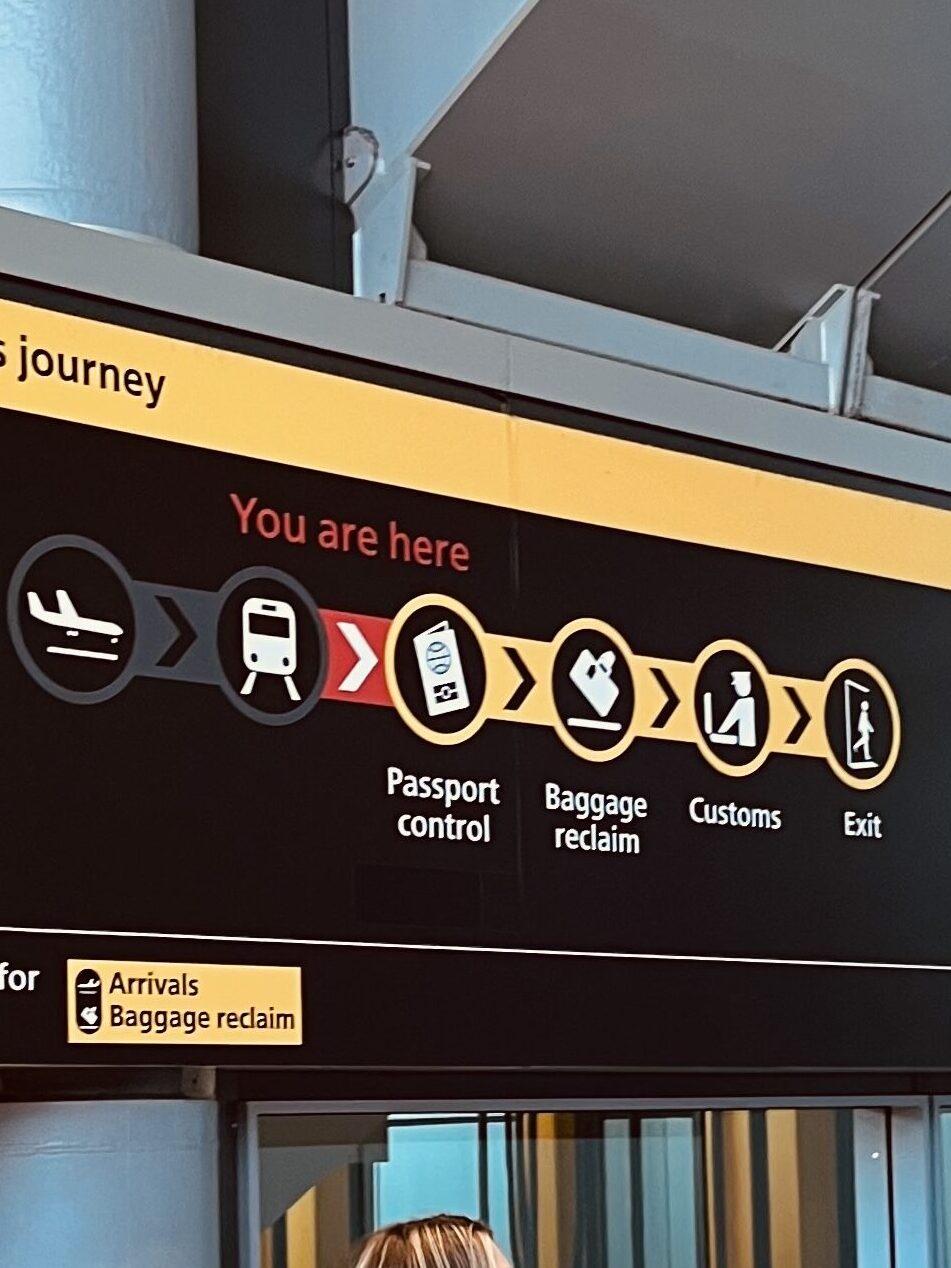 All went smoothly when I deplaned in London Heathrow Airport. I followed the signs and arrows. I smiled for the camera when I presented my passport to a digital reader (passport control) and continued to baggage reclaim (via "nothing to declare" signs).

I waited until no more bags were thrown onto the carousel. No sign of the long white poster tube, inside which were my trekking poles. I walked around the carousel and waited for my turn to speak with the lead baggage handler. But before I actually got to say anything I saw my tube, on the floor, near a sign for oversized baggage. It blended in with the mottled colored tile floor and I'm pretty certain I walked right past it at least once. Feeling a sense of relief, I picked it up and stopped by an ATM to get some local currency. But then no customs. Just exit.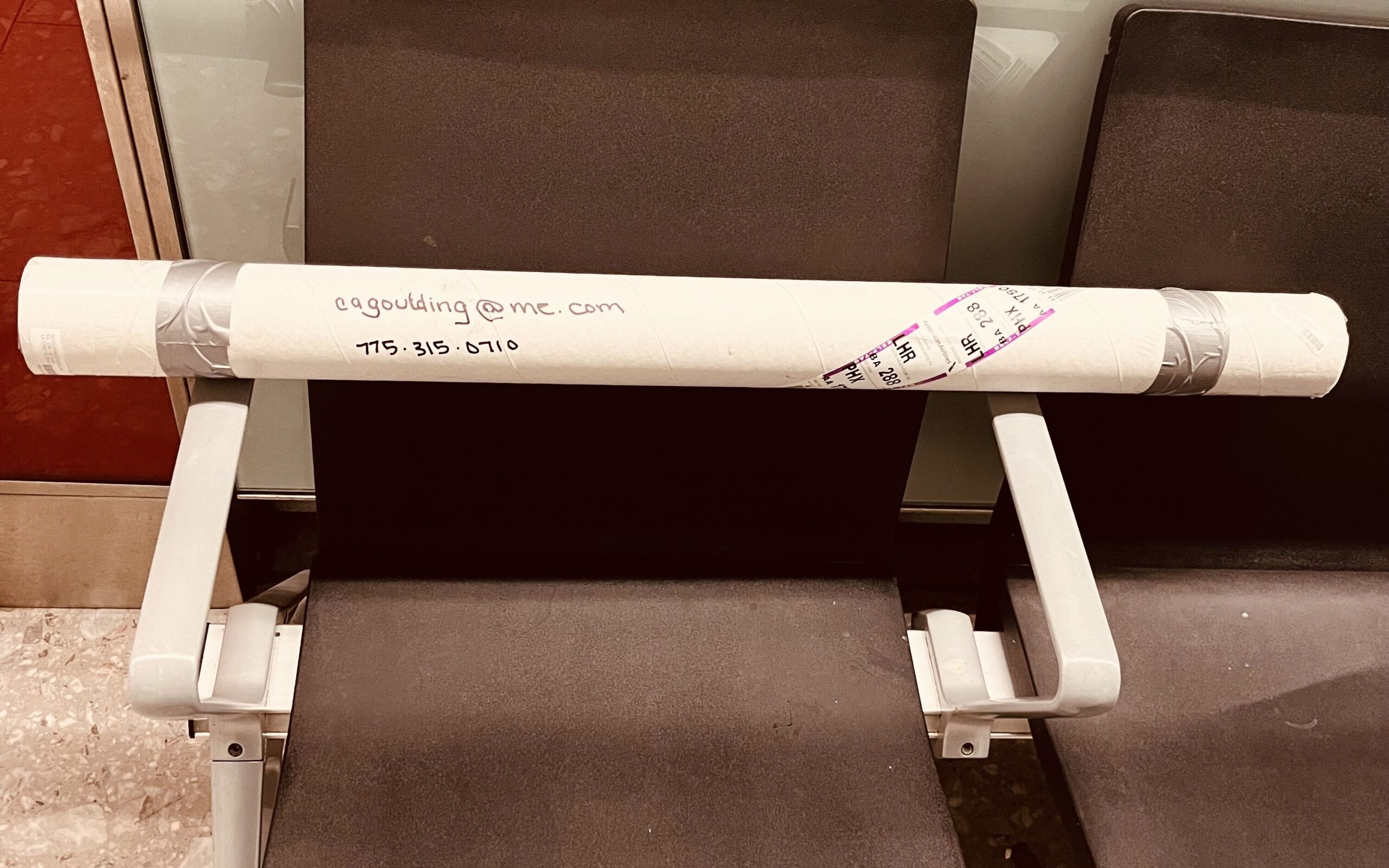 The strange thing is, not once did I have to stop & chat with a customs agent and tell him why I'm visiting this country while he flipped through my passport to find a blank page and stamped my tourist visa on it. No long lines to enter England. None of that. I feel a little cheated since that has been my experience in the past. Mostly, I feel cheated because I did not get that souvenir stamp reminding me of my date of entry. As our digital age progresses the personal interactions diminish. Sigh.
Before leaving the terminal, I bought an eSIM for my phone. And finally, headed out to the bus stop to my home for one night.
With all said and done, I shall make the most of my time. I'm ready for my pilgrim walk, with my nearly abandoned trekking poles in hand.