In September 2017 I embarked on a hundred-mile trek with a good friend along the coast of Anglesey Island. Anglesey Island is a part of Wales, which is a country in southwest Great Britain. When we signed up for this hike we never discussed the local equine. As it turned out, we did have to walk through some pastures that contained friendly horses.
A few days into our journey, we were leaving Holyhead and walking along the Irish Sea Coast, and came across a sign that made my heart flutter with excitement. There was a photo of a Welsh pony and a warning not to feed them. The ponies were meant to be wild and keep the foliage trimmed.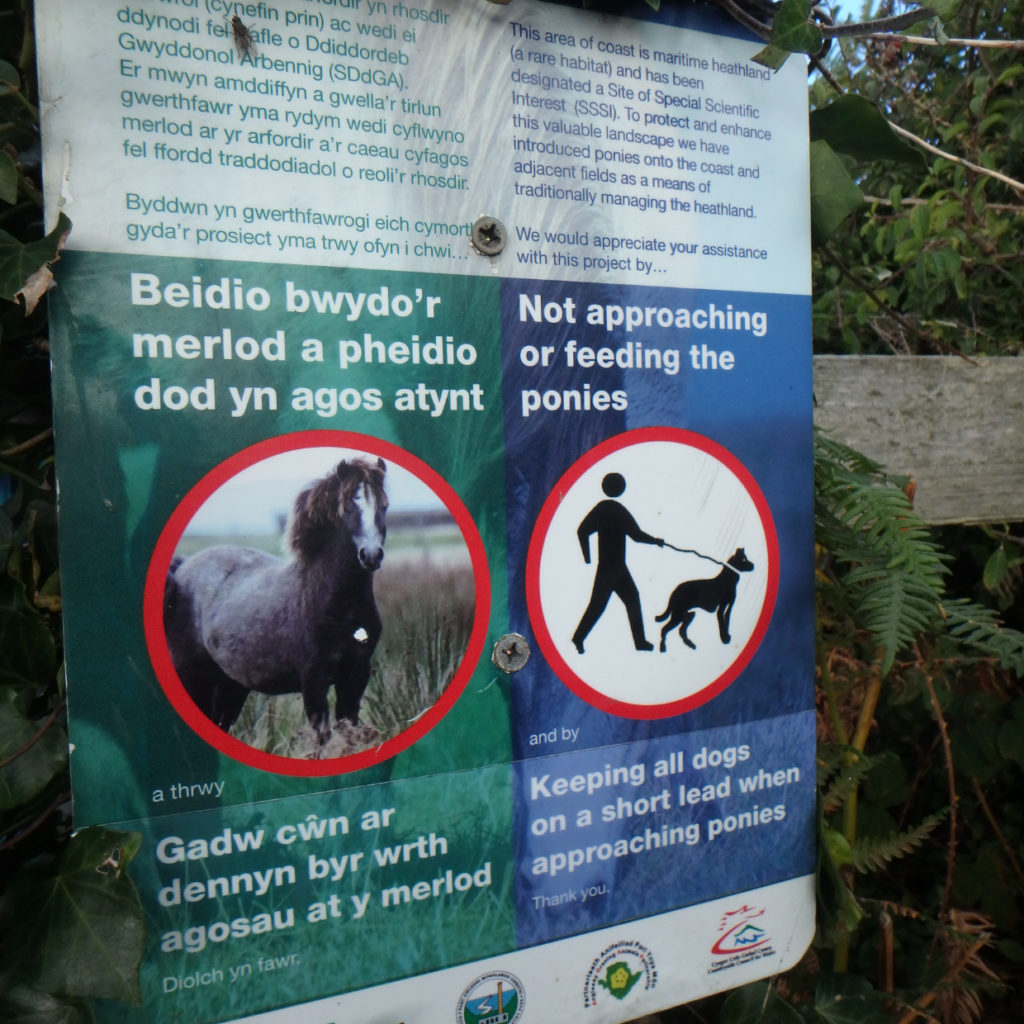 Okay, so where were they? Where were the ponies? We promised not to feed them. We just wanted to take pictures of them. We did not even get a glimpse of any equine that day. We did complain, in jest, to our booking agents that we expected to see wild ponies but there were none to be seen. They promised us that on the day we hike to Lyn Rhos Ddu we would see the wild ponies.
And that day arrived. We walked through a beautiful park and saw hikers and bicyclists but no ponies. Where were the ponies? We made a detour to a public convenience in a parking lot. When we resumed our hike we apparently made a wrong turn, as we found ourselves on a road leading into the park. This, despite following well-marked trails and a map.
We backtracked, regained our bearings and were once again headed toward our next rendezvous with our booking agent. And lo, there they were! Wild Welsh ponies! Lots of them. Then all that ran through my head was part of a Rolling Stones song, "Wild horses couldn't drag me away."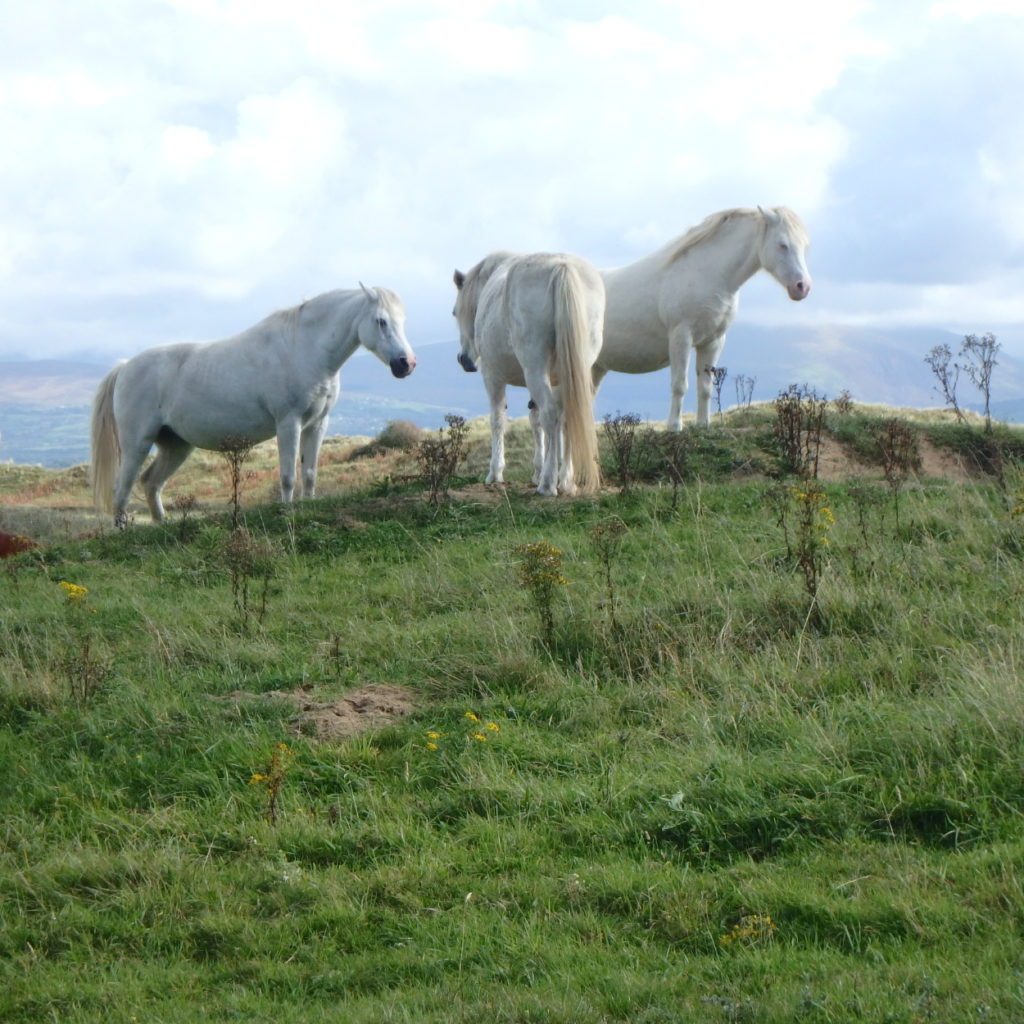 Our day was complete. We saw the wild Welsh ponies hanging out in a field along the coast of Anglesey Island near Lyn Rhos Ddu. And we did not feed them. We simply took their picture.