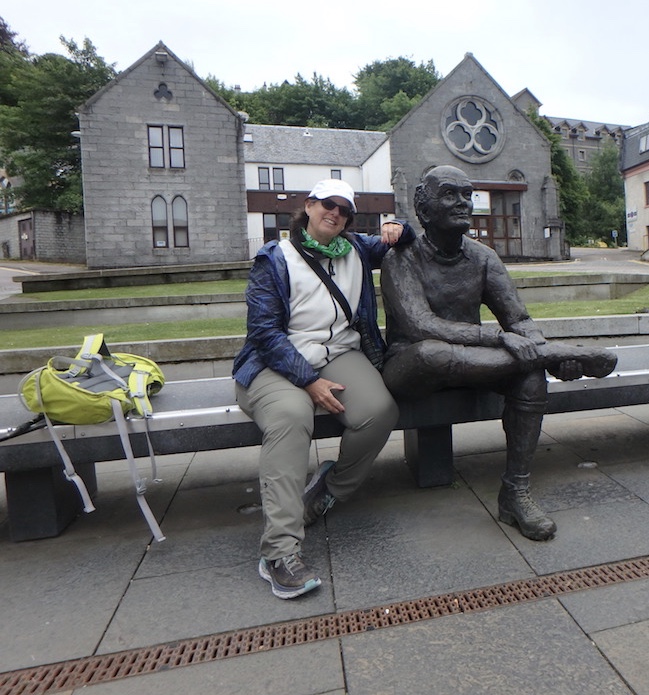 The tired hiker and me at the end of the West Highland Way 2017.
The West Highland Way is a 96-mile path that connects villages in the Highlands of Scotland. One of the beauties of walking the West Highland Way is that I can end each day with a pint of beer at a pub.
This year I am going to try something different. I am going to hike the WHW in reverse. Generally, the hikers travel north, starting near Glasgow and finishing up in Fort William. A few people walk it in reverse — start in Fort William and finish up at Milngavie, just outside of Glasgow — and I want to join the ranks of those who walk to the beat of a different drummer. Not that I don't already do that. Haha.
I will arrive in Glasgow in time to meet some friends who will be flying into Glasgow and joining me for walking the Great Glen Way — Fort William to Inverness.
I am very excited about this year's adventures. Maybe you could meet me at some place special in Scotland or England or Wales. The possibilities are endless.