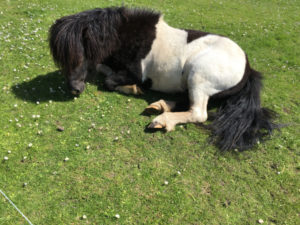 This is the third article of my series on touring Shetland.
Islesburgh House Hostel is a Great Home Base for Day Tripping
Shetland has a wonderful bus and ferry system with friendly drivers. The buses have routes that take you to many of the archeological and geological sites scattered around the main island. And when ferries are involved, the bus times and routes coordinate well with them. Or, if you just need a ride to the local supermarket, the buses stop at those too. With all this in mind, Islesburgh House Hostel is in a quiet neighborhood which on a bus route and within walking distance the bus station and the town center. Definitely a great choice.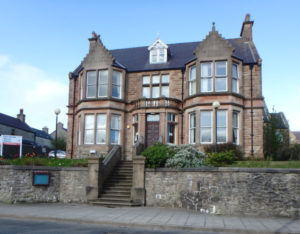 Early arrival? No worries! Check-in Early!
The standard check-in time at hostels is usually 4PM. However, this is no ordinary hostel. For those of us who arrive via overnight ferry at 7:30 in the morning and walk into the hostel lobby around 9 AM, the staff is very accommodating. As long as there is a bed available they will check you in straight away. I, for one, was happy to curl up on my bed and take a nap first thing in the morning.
Joys of Hostel Experience
I love staying in dorm rooms because I get to chat with fellow travelers. We compare notes and share experiences. We make recommendations on what to see and how to get there. Or we may decide to sightsee together. There is always the potential for a lifetime friend but mostly we are ships passing and maybe will cross paths again.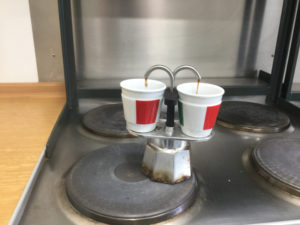 Eating alone is an option. But sometimes I share my meal with others because I made too much. It is a great ice breaker. And others have invited me to join them and share in their bounty. During meal time it is not unusual to take out our maps and plan our schedule for the day. After much discussion we decide if we tour together or agree to meet later in the day. No matter, it is a fun experience.
Downside of Sleeping in a Dorm Room
For the most part the night noise is minimal. However, there is the occasional snorer. I am guilty of that, usually when I have a cold. I do try hard to not snore and am often successful when I ask my roommates the following morning.
However, there are those memorable nights. For example, on my last day in the Lerwick one woman arrived in the morning complaining how she didn't sleep a wink on the ferry. She took a nap upon arrival, then wandered out on her own to see the local sights. That night she snored so loudly. She was in the bed next to mine (there were 6 bunks/12 beds in my room) so I took my trekking pole, poked her bed and tried to shake it discretely. That didn't work, so I tickled her arm with the hand strap of my pole. Nothing made her move. In the morning she boasted how she had the best sleep ever. The rest of us congratulated her, then we laughed amongst ourselves as none of us got any sleep.
Other Concerns?
Hostel life is not for everyone. There is the lack of privacy. But some hostels now offer private rooms, so privacy is possible. What about security? Well, many hostels offer lockers under the bed or next to it to stash your valuables and can be fastened with a luggage lock. Plus the individual rooms lock, as does the front door. Only guests of the hostel have a key to enter the hostel when the front desk is closed.
Hostelling is my preferred accommodation for budget travel. I even carry a tent and sleeping bag with me in case the hostel has no beds available, but do offer camping. The Islesburgh House Hostel rates high on hostels that I would recommend.